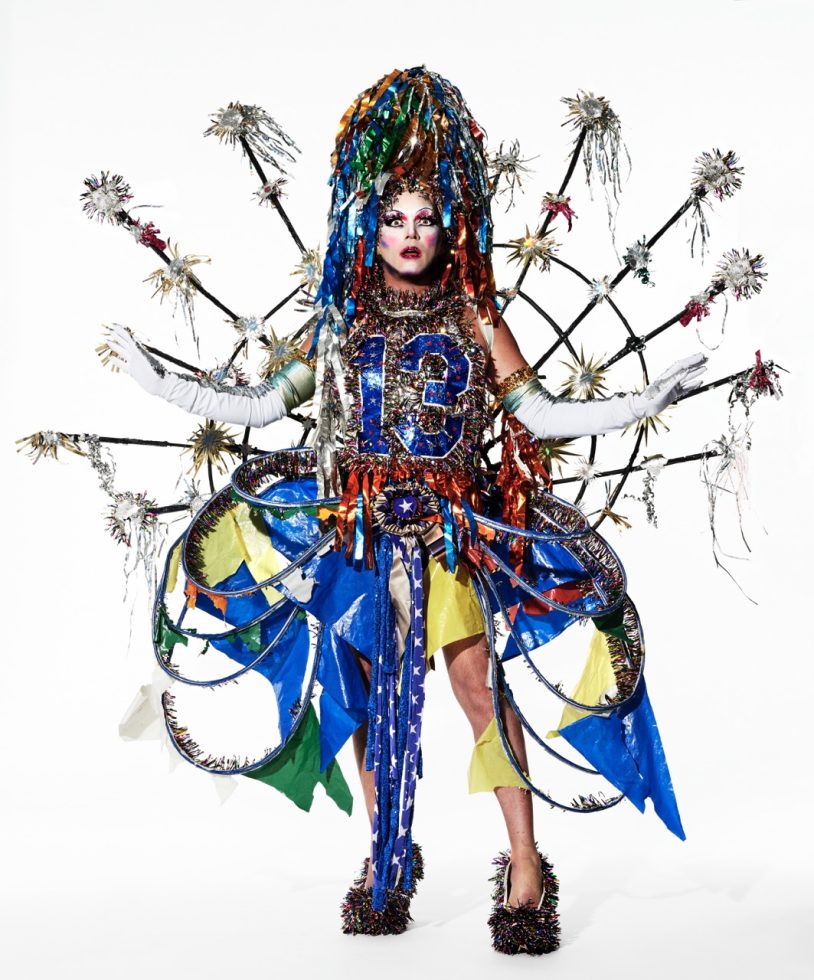 Machine Dazzle created the costumes for Taylor Mac's "A 24-Decade History of Popular Music"—a singular 24-part performance art concert series that narrates a subjective (and queer) history of America from its founding in 1776 to the present day, explored through popular songs from each era. In addition to creating twenty-four costumes for Mac, one for each decade, Machine also created costumes for audience members as well as for himself, as Machine would dress Mac onstage.
For these designs, Dazzle was the co-recipient of the 2017 Bessie Award for Outstanding Visual Design and was awarded a Henry Hewes Design Award by The American Theatre Wing. The original stage production has been adapted into an HBO Original Documentary Film directed by Jeffrey Friedman and Rob Epstein and co-produced by Pomegranate Arts.
CLAMP is presenting photographs of Taylor Mac wearing an iteration of each of the 24 costumes created by Machine Dazzle. Photographed by New York-based photographer Gregory Kramer, a behind-the-scenes look at this portrait session is featured in the HBO film.
The costume designs were featured in "Queer Maximalism," Machine Dazzle's first solo show at the Museum of Arts & Design in New York in 2022/2023. "Art and Intention," a solo museum exhibition of Machine Dazzle's work opened in June 2023 and runs through December 10, 2023 at the Harbourfront Centre in Toronto. And, as an Artist-in-Residence with Materials for the Arts in New York, a solo show titled "Formalities" is soon to open in their space in Queens, New York on November 16, 2023.