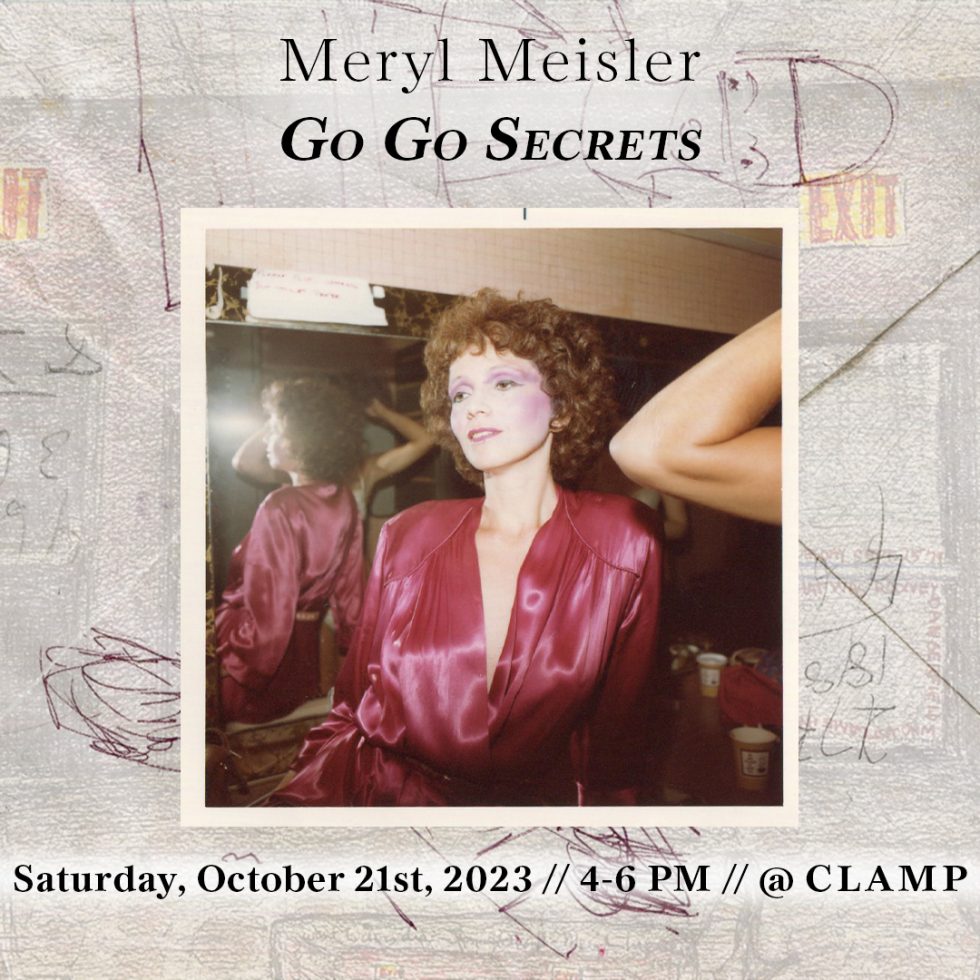 Join Meryl Meisler at CLAMP on Saturday, October 21st from 4 to 6 PM for a one-night only artist talk and presentation of never-before-seen drawings and C-prints from her days working at 70s NYC Go-Go clubs.
Meisler moonlighted as a hostess in three NYC Go-Go Bars from 1978 to 1980. Sometimes she sketched the dancers, hostesses, management, and customers, or she took photographs.
Attend to hear colorful stories and anecdotes, in addition to a Q&A. Afterwards this exciting ephemera will be available to see by appointment only.