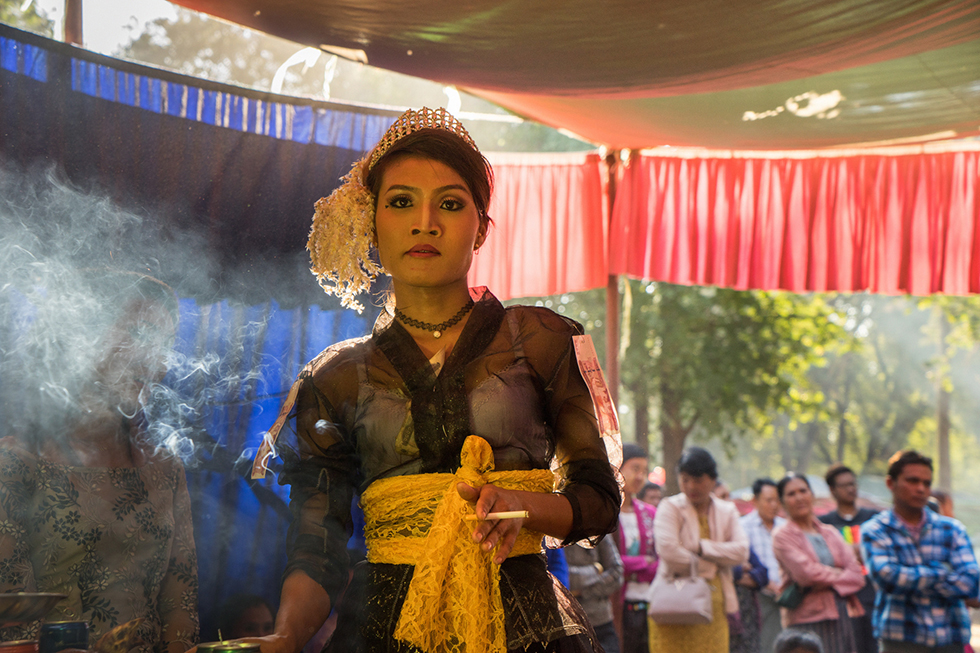 Image: Mariette Pathy Allen, "A Spirit Medium During a Festival at the Foot of Mt. Popa," Burma, 2017, Archival pigment print.
Mariette Pathy Allen received an Honorable Mention in the Portrait Series category of the Julia Margaret Cameron Awards for three photographs from her series "Transcendents: Spirit Mediums in Burma and Thailand."
The 14th edition of the Julia Margaret Cameron Award was juried by Elizabeth Avedon, Rebecca Robertson, and Analy Werbin. A total of 805 photographers from 67 countries have submitted 6,240 photographs for consideration of the pre-selection team of the Worldwide Photography Gala Awards, and the final selection of the jurors.
The selected photographs will be included in an exhibition at FotoNostrum in Barcelona from March 4 – March 28, 2020.
For more information, visit The Photography Gala Awards website.