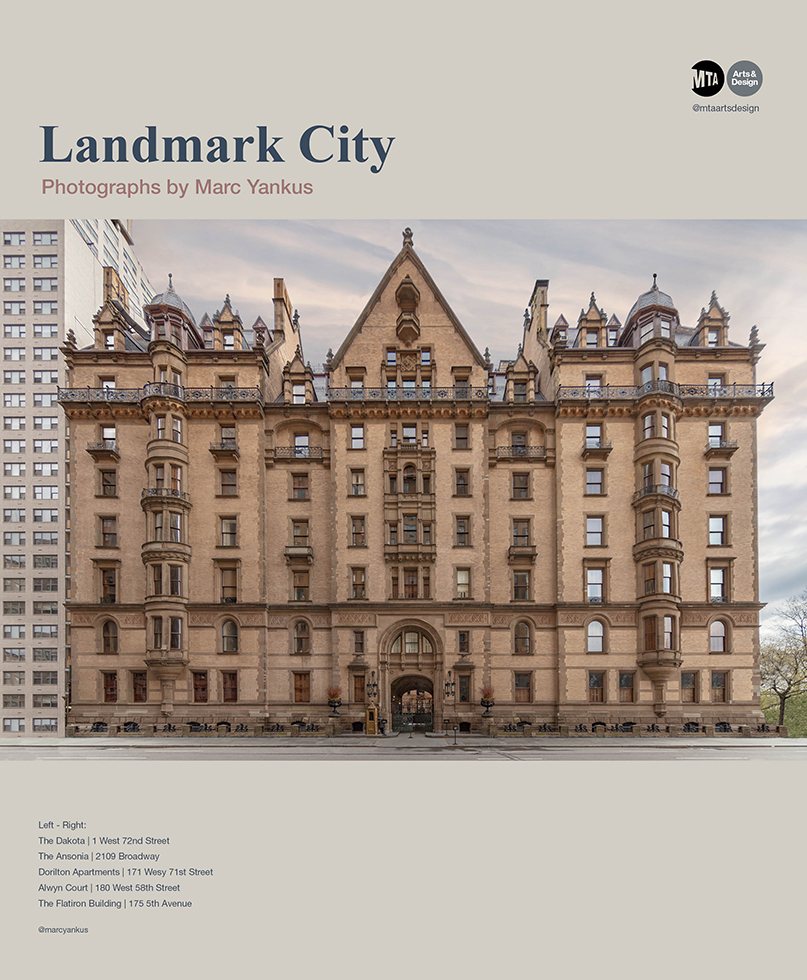 Photographs by Marc Yankus are on view in the lightbox exhibition "Landmark City" at New York City's Grand Central Station. The installation will be on view in the downstairs Dining Concourse at Grand Central Station through Summer 2020.
A reception with the artist will be held on Wednesday, July 10th, 2019, from 6:30-8:30pm at Grand Central Station, downstairs in the Dining Concourse.
The MTA Arts & Design lightbox installations have featured work by notable artists including Vik Muniz, Penelope Umbrico, Lynn Saville, Tatiana Arocha, Demetrius Freeman, and Glen DiCrocco.
For more information, please visit the MTA Arts & Design website.