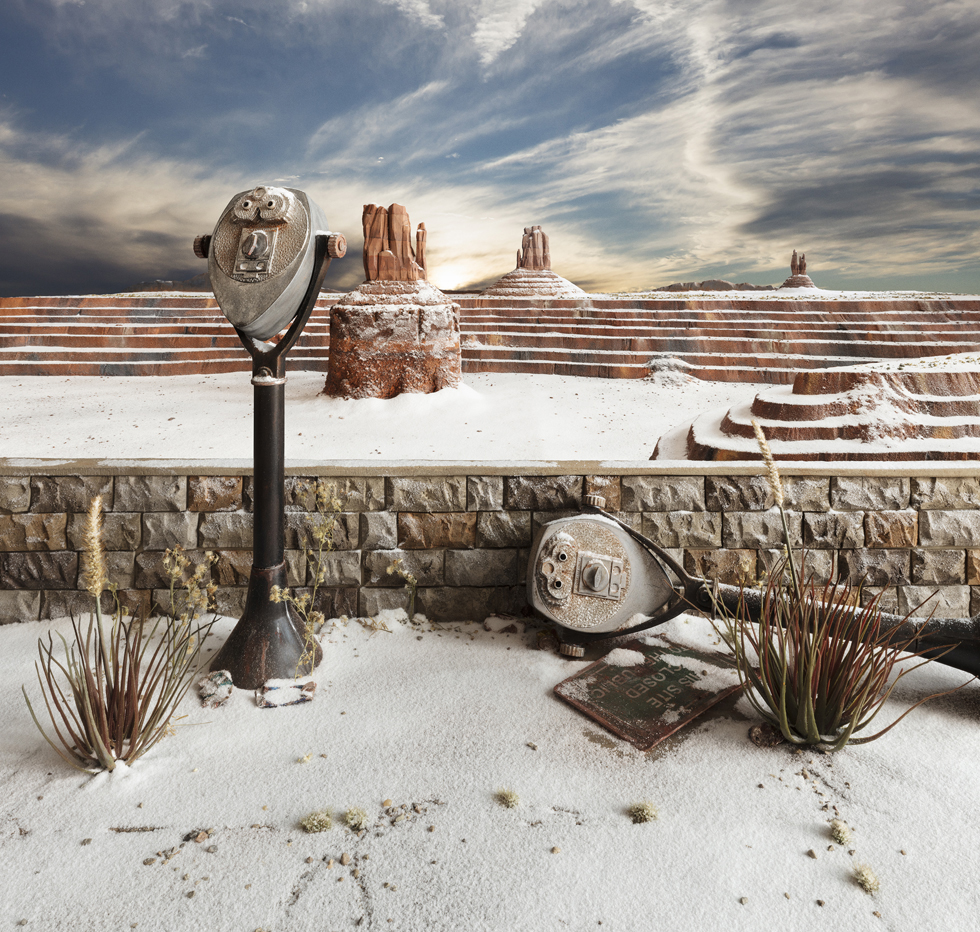 Image: Lori Nix/Kathleen Gerber, "Winter Monument," 2017, Archival pigment print.
Walnut Hill in Hudson, NY is presenting a group exhibition titled "What Could Possibly Go Wrong?" (curated by Stephen Mallon). The exhibition opens with a reception on May 24th and will be on view through July 28, 2019.
We welcome you to curatorial vision of Stephen Mallon and a night of exploring the work of eleven contemporary artists, all traversing environmental and social challenges we as a society have created.

We are pleased to introduce you to the photography of Sasha Bezzubov who documented the California fires more than a decade ago, as well as Lori Nix's illustrations of cities being taken back by nature. This exhibition exquisitely visualizes our battle with nature and ourselves.

These personal works of art are all an external manifestation of an apprehensive mood fed by a growing litany of frightening catastrophes, a collection of many destructive crises consuming the world. More than creating a surreal or fantastical landscape as in Ken Ragdale's work, these images are the mirror of our current environmental predicament. Barry Rosenthal and Alejandro Duran both create a new landscape with the waste they have collected, joining or building its own landscape.
Walnut Hill Fine Art
551 Warren Hill
Hudson, NY 12534
(843) 324-5614
For more information, please visit the Walnut Hill website.