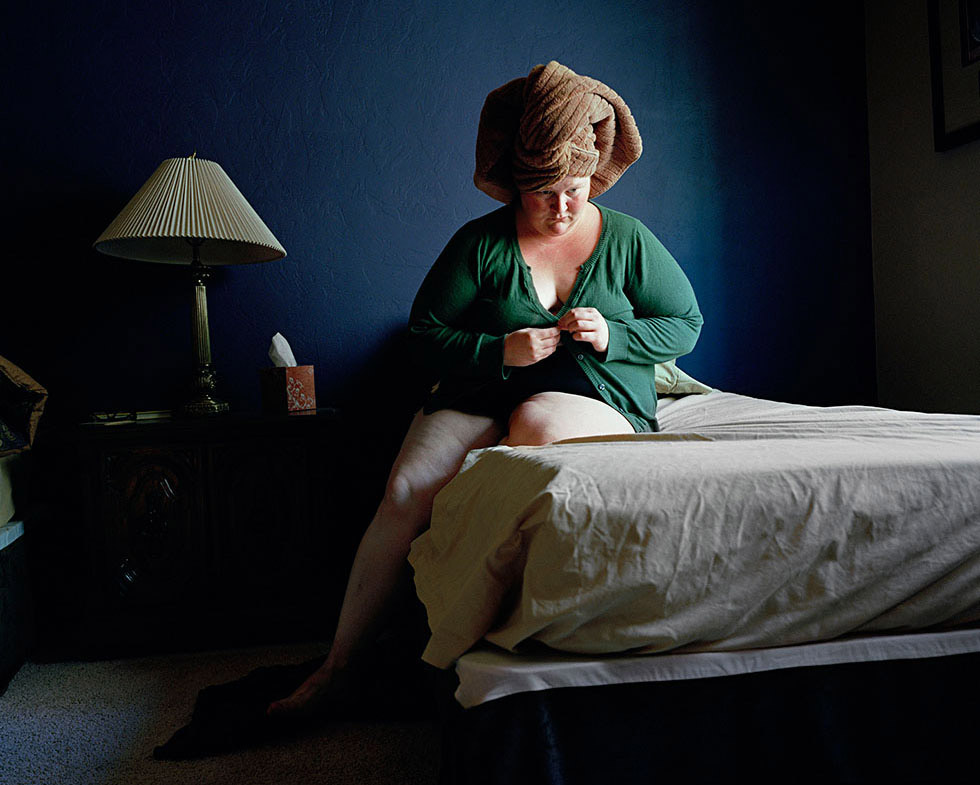 Image: © Jen Davis, "Untitled No. 39," 2010, Archival pigment print.
An exhibition of Jen Davis' acclaimed series "Eleven Years" is on view at the James Kerney Campus Gallery (JKCG) at Mercer County Community College in Trenton, New Jersey:
Mercer County Community College's (MCCC's) James Kerney Campus Gallery (JKCG) announces the opening of "Eleven Years," an exhibit by internationally recognized photographer Jen Davis that explores body image, identity and relationships. This highly personal, yet universally-themed, show runs from Thursday, Jan. 25 through Thursday, Feb. 22.

The show features 28 photographs from Davis' "Eleven Years" monograph, published by Kehrer Verlag in 2014. The book includes a series of self-portraits dealing with concepts of beauty, identity, and body image. The work, shot over more than a decade, reveals Davis' journey of self-analysis and self-discovery that speaks to broader issues surrounding image and beauty. The portraits have been praised for their mastery of light and color and are credited with adding to the national conversation about body image.
"Jen Davis: Eleven Years"
January 25 – February 22, 2018
Reception and artist talk:
Wednesday, January 31, 2018, 5:00 – 8:00 p.m.
Artist talk at 5:30 p.m.
James Kerney Campus Gallery
Trenton Hall
137 North Broad Street
Trenton, NJ 08608
For more information
Browse Jen Davis' series "Eleven Years" at ClampArt
Browse all of Jen Davis' work at ClampArt
Blog post by:
Raechel McCarthy, Director