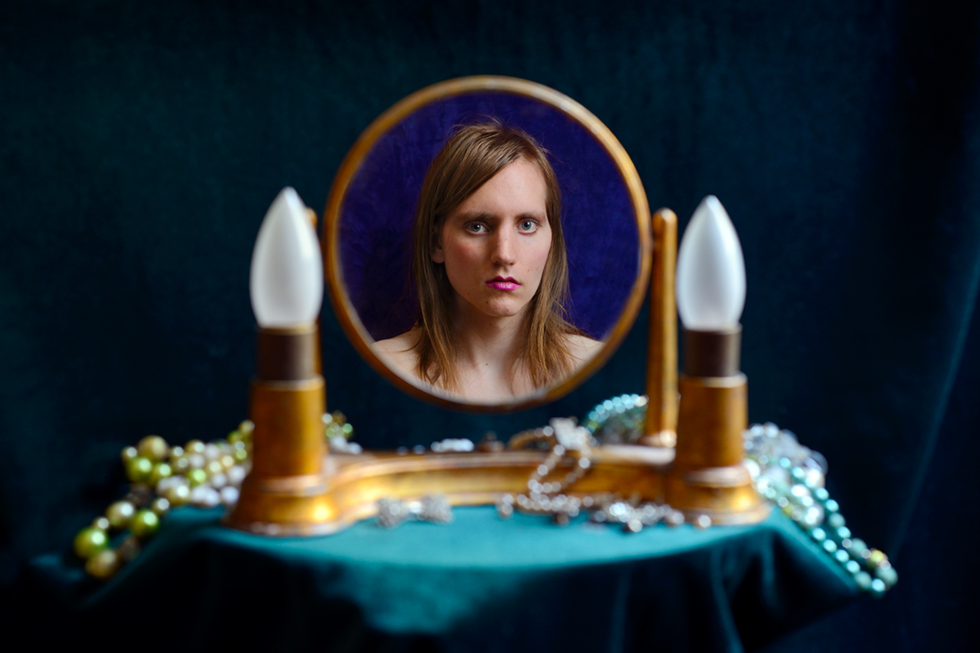 Artworks from photographer Lissa Rivera's series "Beautiful Boy" will be on view in a solo exhibition at the National Arts Club in New York City through November 25, 2017:
Photographer and curator Lissa Rivera presents "Beautiful Boy," an investigation of the visual language of femininity that is deeply embedded in the DNA of our cultural perceptions. This award-winning project has been heralded by The New York Times and Harpers Bazaar and recently received the Magnum Photography Award for portraiture.

With her romantic partner as muse, Rivera explores the evolution of image culture in relationship to identity, sexuality, and gender. Rivera meticulously art directs each ethereal photograph, piecing together intricate costumes, settings, and concepts that interrogate the history of cinema and photography. By presenting her partner within the lineage of great beauties, Rivera re-contextualizes what is attractive and beautiful as well as the visual pleasures available to women.
"Lissa Rivera: Beautiful Boy"
November 6 – 25, 2017
Trask Gallery
National Arts Club
15 Gramercy Park South
New York, NY 10003
212.475.3424
For more information
Browse all of Lissa Rivera's work at ClampArt
Blog post by:
Raechel McCarthy, Director