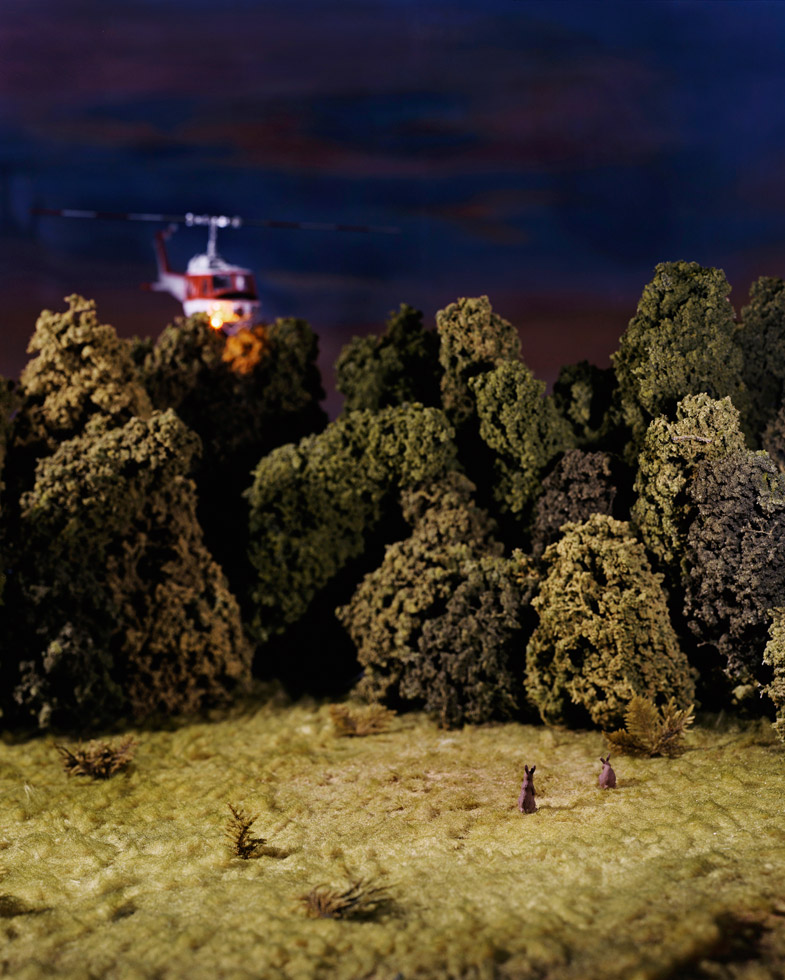 Image: Lori Nix, "Search," 2001, Chromogenic print.

ClampArt is pleased to announce that the deCordova Sculpture Park and Museum in Lincoln, Massachusetts recently acquired a photograph titled "Search" by artist Lori Nix for their permanent collection. The artwork is from Nix's early series Some Other Place.
View Lori Nix's series Some Other Place
View all of Lori Nix's work at ClampArt
Established in 1950, the deCordova Sculpture Park and Museum is the largest park of its kind in New England encompassing 30 acres, 20 miles west of Boston. DeCordova fosters the creation, exhibition, and exploration of contemporary art through our exhibitions, learning opportunities, collection, and unique park setting.

Blog post by:
Brian Paul Clamp, Director