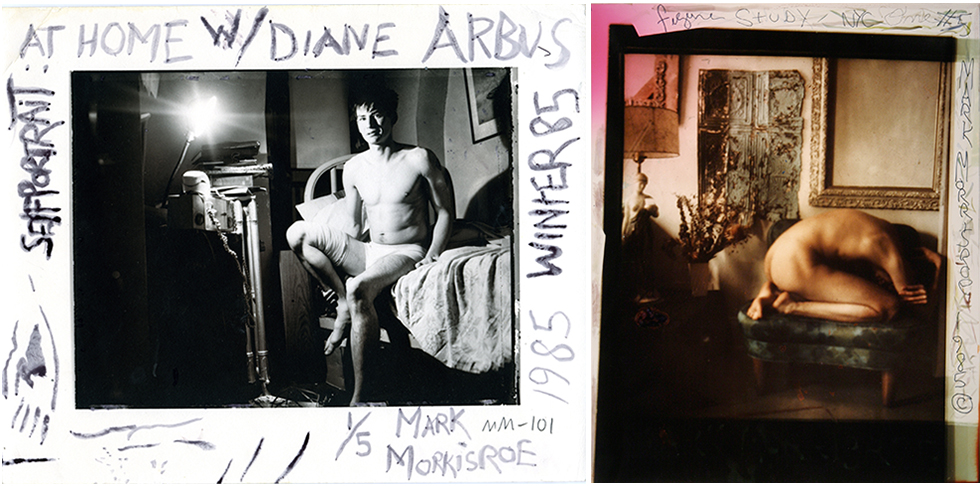 Images ©The Estate of Mark Morrisroe (Ringier Collection) at Fotomuseum Winterthur: (left) "Self Portrait at Home with Diane Arbus," 1985, Gelatin silver print, 8 x 10 inches; (right) "Figure Study, 1985, Chromogenic print (negative sandwich) retouched with ink, 20 x 16 inches.
The Wadsworth Atheneum Museum of Art now has two photographs by artist Mark Morrisroe (1959-1989) in their permanent collection, which were gifted by the Michael Sodomick Queer Art Collection. Both artworks were included in the exhibition "Mark Morrisroe (1959-1989)" at ClampArt in 2007.
The Wadsworth Atheneum, located in Hartford, Connecticut, is the oldest art institution in the United States. It houses a collection of over 50,000 works art from all over the world in five architecturally unique buildings.
View more work by Mark Morrisroe currently in our inventory here.

Blog post by:
Raechel McCarthy, Associate Director