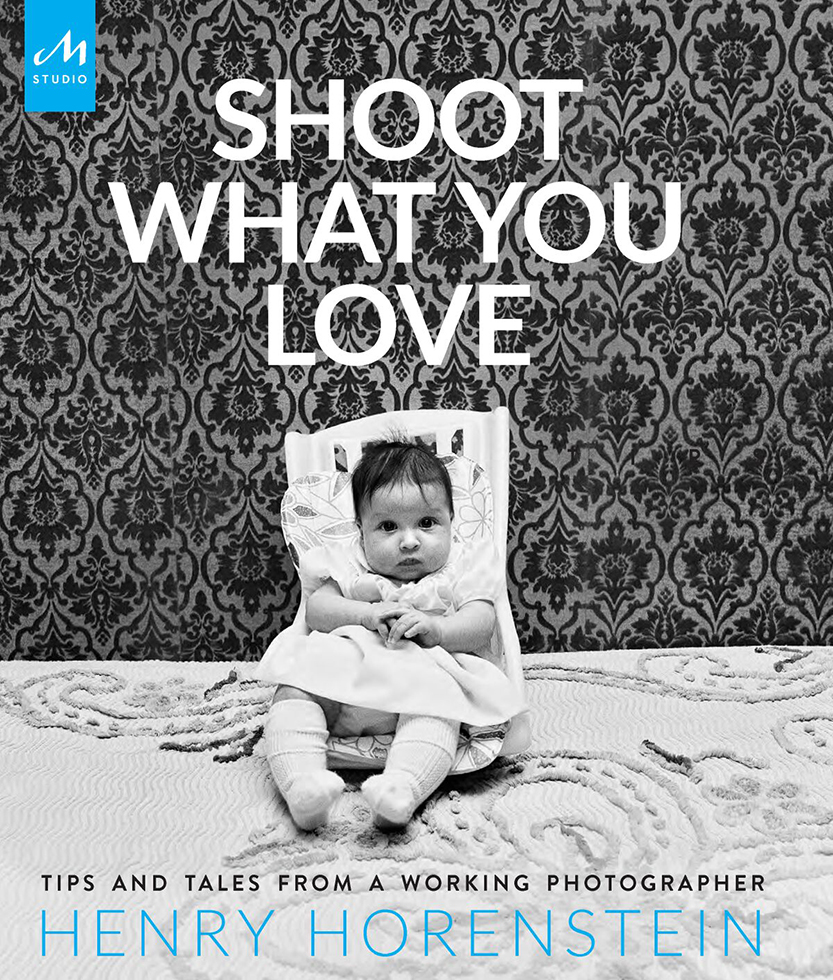 Henry Horenstein will sign copies of his latest books, Shoot What You Love: Tips and Tales From A Working Photographer and Histories: Tales from the 70s on Thursday, January 26th, 2017, at The Print Center in Philadelphia:
Please join us for an evening with Henry Horenstein, the renowned photographer, filmmaker and much-loved Professor of Photography at the Rhode Island School of Design. Horenstein has published more than 30 books, including "Animalia," "Close Relations," "Show" and "Honky Tonk," which was the subject of a solo show at The Print Center in 2004. His photographic textbooks have been a resource for students over the decades.

Horenstein is an engaging and entertaining storyteller, bringing humor and wisdom to tales from his remarkable career. He will share his stories, images and present his two newest books: "Histories: Tales From the 70s" and his memoir, "Shoot What You Love: Tips and Tales from A Working Photographer."

"Shoot What you Love" is a book every artist should read. Horenstein's warmth and wit shine through as he recounts his thoughts on all the places and situations photography has introduced him to. From artist statements to fine art and commercial photography, corporate jobs, working in far flung locales, book publishing and documentary film making, he covers it all in his inimitable, approachable yet brilliant way.

He will also share excerpts from his three films "SPOKE," "Mr. Showbiz" and "Partners."

A book signing will follow the talk, and both books will be available for purchase.
Henry Horenstein: Lecture, Films + Books
The Print Center
1614 Latimer Street
Philadelphia, PA 19103
(215) 735-6090
January 26, 2017, 6:00-8:00pm
Browse all of Henry Horenstein's work at ClampArt
Blog Post By:
Raechel McCarthy, Associate Director