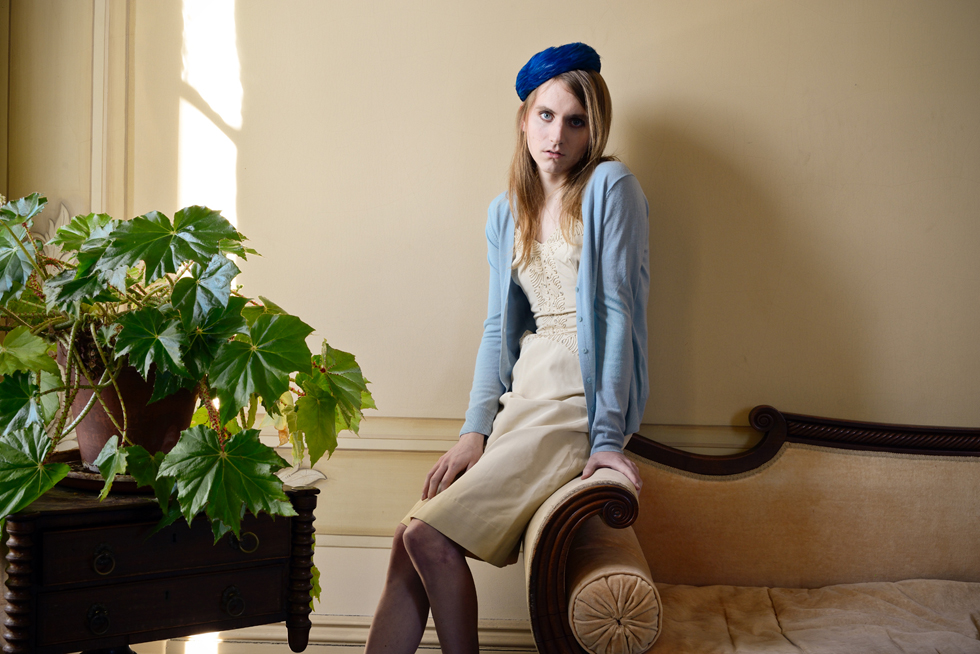 Image: © Lissa Rivera, "Back at University," 2015, Archival pigment print.
On Friday, December 12, 2016, Lissa Rivera and BJ Lillis will speak as part of the School of Politics Lecture Series at Recess in New York City from 4:00-6:00 pm:
During this second installment of School of Politics, Lissa Rivera (photographer and curator) and BJ Lillis (historian and museum professional) will discuss their project 'Beautiful Boy.' Rivera's photographs of BJ, her romantic partner and muse, reference historical examples of gender construction in art. The techniques, fantasies and narratives of femininity are at once dissected and indulged. Their work is obsessive, decadent and unabashedly pleasurable. Rivera and Lillis will discuss the role of the artist in transcending identity categories and breaking down double standards, the boundaries between public and private expression, embracing fluid identities and recognizing that truth and fantasy do not have to be opposites.

Selected press for "Beautiful Boy" includes The Guardian, Slate, The Boston Globe, Huffington Post, Feature Shoot, Advocate, L'oeil de la Photographie, Flavorwire, GUP Magazine, and Detroit Center for Contemporary Photography, among others. In 2016 "Beautiful Boy" was honored with The Peter Urban Legacy Award, Critical Mass Top 50 as well as the Feature Shoot Emerging Photography Award. Lissa Rivera is represented by ClampArt, NYC.

The School of Politics reflects one of the Brujas's primary goals: to spread political awareness as our society moves further away from democracy while power remains concentrated in the hands of the elite.
SCHOOL OF POLITICS LECTURE SERIES: LISSA RIVERA AND BJ LILLIS
In conjunction with Brouhaha
Friday, December 9, 2016
4:00pm-6:00pm
Recess
41 Grand St
New York, NY 10013
Blog post by:
Raechel McCarthy, Associate Director