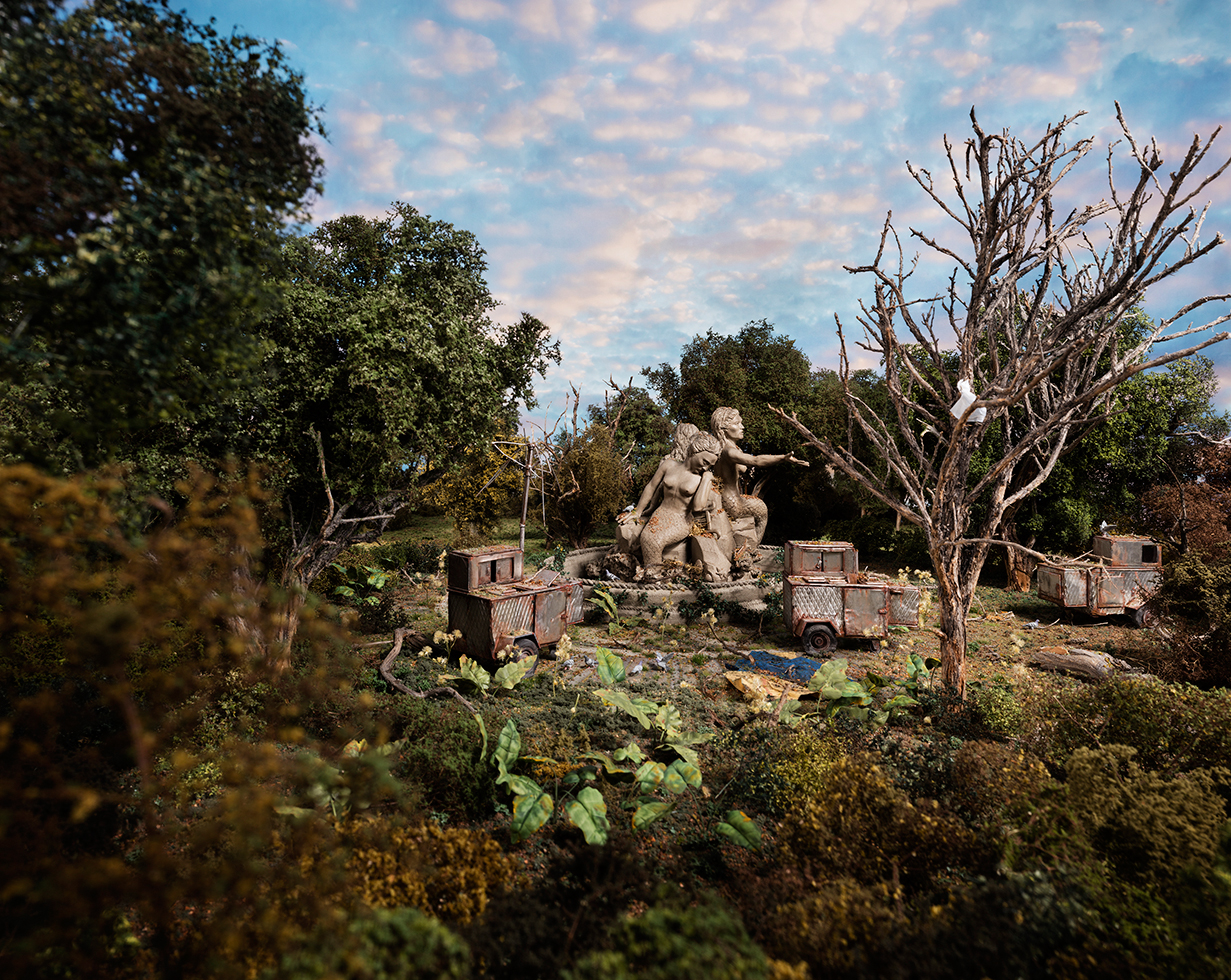 Image: © Lori Nix and Kathleen Gerber, "Sirens," 2016, Archival pigment print.
Lori Nix and Kathleen Gerber are participating in the Bruce Museum's biennial holiday exhibition of miniature artworks. Opening on October 29th, this year's exhibition is titled "Small Scales: Lands of Enchantment." New photography and a diorama created by Lori Nix and Kathleen Gerber will be on view alongside artworks by Matthew Albanese, David Beck, Sally Curcio, Paul Griswold Howes, Patrick Jacobs, Guy Larameé,, Katja Loher, Kerry Miller, Josh Simpson, Blane de St. Croix, Kathleen Vance, and Julian Velasco:
Continuing the Bruce Museum's tradition of small-scale exhibitions at holiday time, "Small Scales: Lands of Enchantment" explores the works of contemporary fine artists working in minute scales with a focus on the natural world – landscape, seascape, and microcosms of the imagination.

While the creation of miniature scenes itself is not a new concept, contemporary artists use small works to encourage closer looking, drawing the viewer in so he or she becomes aware of a deeper message only after first being lured by the finesse and beauty of the piece. In this exhibition, works are made from old books and repurposed suitcases, found objects and handcrafted items, glass and a living tree. The subject matter ranges just as widely from highly researched environmental and political issues to fanciful imaginary worlds and nostalgic memories of the family homestead. Lands of Enchantment showcases the Bruce Museum's past with the display of natural history dioramas made by former director Paul Griswold Howes. For young and old alike, miniature landscapes present a virtual reality that transports us to another place and time.
"Small Scales: Lands of Enchantment"
Bruce Museum
1 Museum Drive
Greenwich, CT 06830
203.869.0376
October 29 – January 29, 2017
Browse Lori Nix's work at ClampArt
Blog post by:
Raechel McCarthy, Associate Director