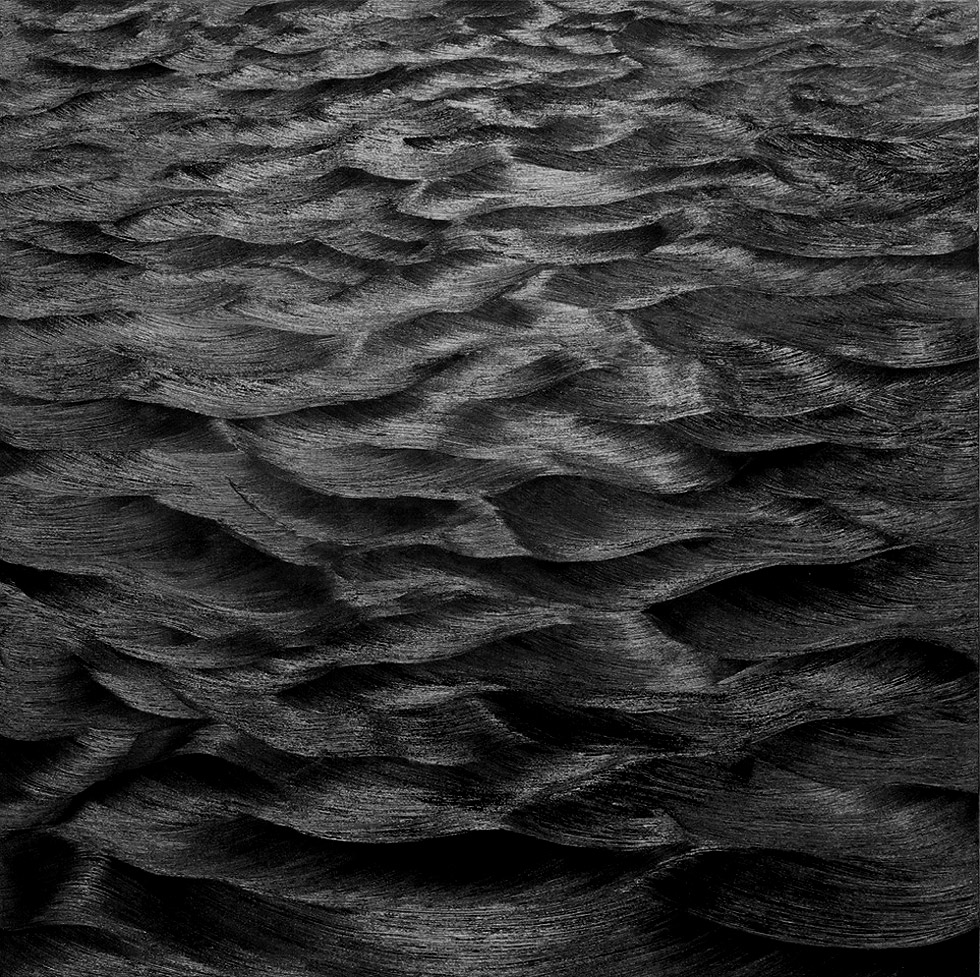 Image: © Karen Gunderson; "Moonlit Sail," 2012, Oil on linen, 36 x 36 inches.

On Wednesday, September 28, 2016, Karen Gunderson will speak at the NYPL's 53rd Street Library:
Celebrating the publication of 'Karen Gunderson: The Dark World of Light,' the acclaimed artist discusses her unique contribution to contemporary art with critic and art historian Michael Brenson.
Widely collected in Hollywood and New York, artist Karen Gunderson is best known for her work since the 1980s, when she transitioned from painting in color to working only in black. Over her forty-plus-year career, Gunderson has tackled subjects from clouds to royalty to the cosmos. Her long-developed, labor intensive technique employs a range of black shades that create a unique three-dimensional effect.
Tracing the life and career of the artist, 'Karen Gunderson: The Dark World of Light' is written by author and critic Elizabeth Frank, who won the Pulitzer Prize for her biography of poet Louise Bogan and is the author of a number of books on art.
Art lovers and artists interested in Gunderson's painting technique discover captivating works in this book—in more than 100 illustrations—that shows how the artist pushes the limits to what one can do with black paint. While abstract artists of the past, including Ad Reinhardt and Pierre Soulages, have employed black paint, Gunderson has set herself apart from this lineage.
Copies of the book 'Karen Gunderson: The Dark World of Light' (Abbeville Press, 2016) are available for purchase and signing at the end of the event.
NYPL Art Talks/An Artist Dialogue Series Event
The Dark World of Light | Karen Gunderson, Michael Brenson
Wednesday, September 28, 2016, 6:00-8:00 p.m.
53rd Street Library
18 West 53rd Street
New York, NY 10019
212.714.8400
For more information
Browse Karen Gunderson's work at ClampArt
Blog post by Raechel McCarthy, Associate Director