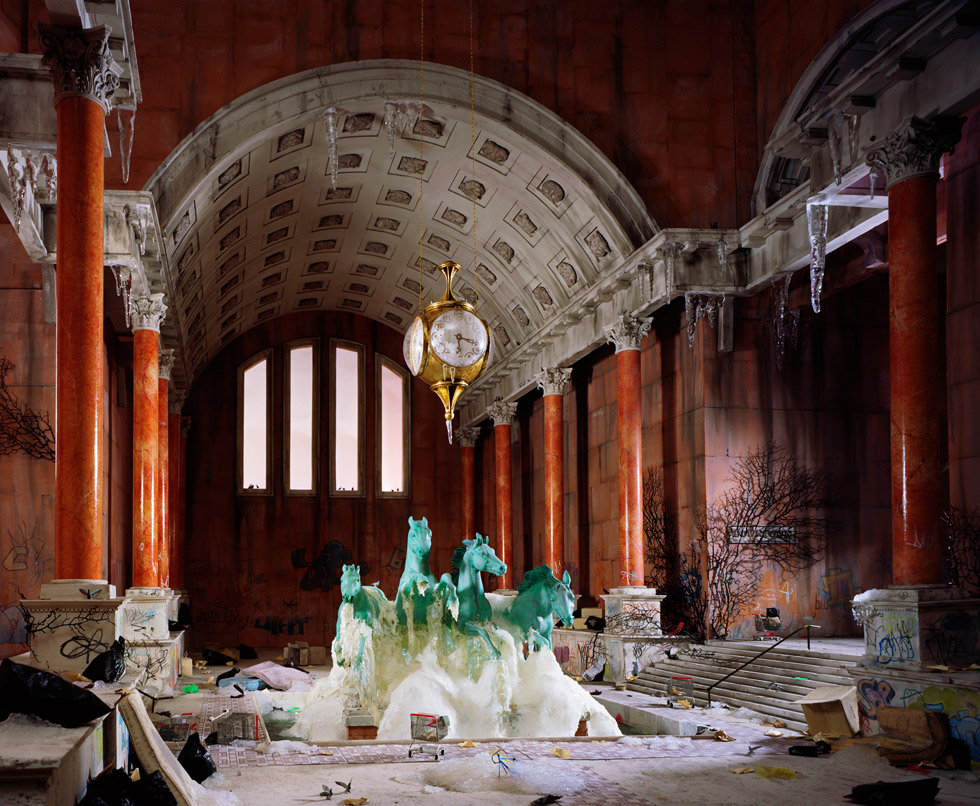 Image: © Lori Nix, "Fountain," 2008, Archival pigment print.

Lori Nix is scheduled to speak at the Maine College of Art in Portland, Maine on Monday, July 11th, as part of their MFA Visiting Artist Lecture series:
Lori Nix was born in the late 1960s and raised in the American Midwest. Her early exposure to the destructive powers of Mother Nature and Hollywood dystopian stories fueled her young imagination. For the last 20+ years she has constructed small scale dioramas and photographed them.

MECA's Master of Fine Arts in Studio Art Program brings a national and international roster of visiting artists, curators, and scholars to Portland. The full lecture series can be found on our website: www.meca.edu. All lectures in this series are hosted in Osher Hall and are open to the public at no charge. Seating is limited.
Monday, July 11, 2016
5:30 p.m. – 7:00 p.m.
Osher Hall (Second Floor)
Maine College of Art
522 Congress Street
Portland, ME
(207) 775-3052
Click here for more information
Browse Lori Nix's series "The City"
Browse all of Lori Nix's work at ClampArt

Blog post by:
Raechel McCarthy, Associate Director