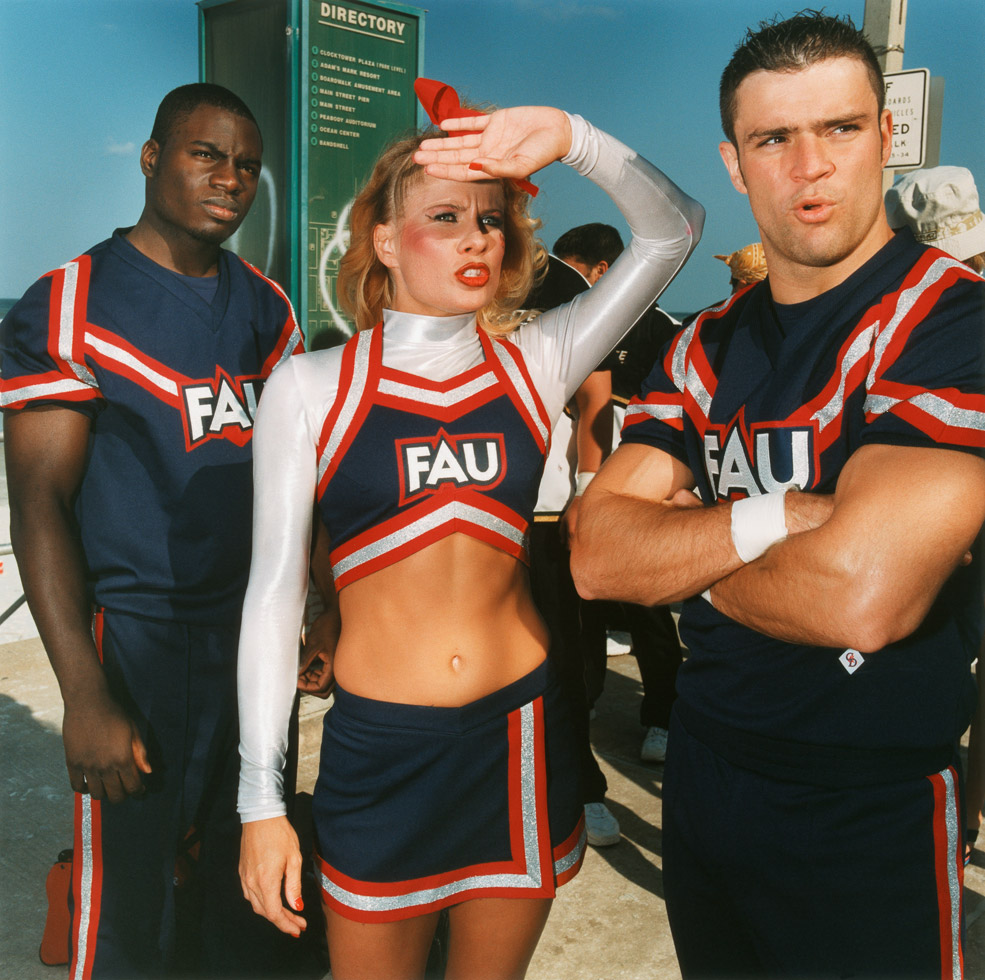 Image: © Brian Finke, "Untitled (Cheerleading #81)," 2002, Chromogenic print.

Brian Finke's work is featured in "Who Shot Sports: A Photographic History, 1843 to the Present" at the Brooklyn Museum from July 15, 2016 – January 8, 2017. The exhibition was curated by Gail Buckland and is accompanied by a book of the same title, published by Alfred A. Knopf.
"Who Shot Sports: A Photographic History, 1843 to the Present" is one of the first museum exhibitions to put sports photographers in the forefront and is the most comprehensive presentation of sports photography ever organized. It encompasses approximately 230 works—from daguerreotypes and salted paper prints to digital images—that capture the universal appeal of sports, highlighting unforgettable moments of drama and excitement from around the globe.

The 170 photographers represented in "Who Shot Sports" include Richard Avedon, Al Bello, David Burnett, Rich Clarkson, Georges Demeny, Dr. Harold Edgerton, Rineke Dijkstra, Brian Finke, Toni Frissell, Ken Geiger, LeRoy Grannis, David Guttenfelder, Ernst Haas, Charles "Teenie" Harris, Walter Iooss, Jr., Heinz Kleutmeier, Stanley Kubrick, Jacques Henri Lartigue, Neil Leifer, Étienne-Jules Marey, Bob Martin, Martin Munkacsi, Edward Muybridge, Catherine Opie, Leni Riefenstahl, Robert Riger, Alexander Rodchenko, Howard Schatz, Flip Schulke, George Silk, Barton Silverman, and Andy Warhol.
Brooklyn Museum
200 Eastern Parkway
Brooklyn, NY 11238
718.638.5000
Click here for more information

Browse Brian Finke's work from "2-4-6-8: American Cheerleaders and Football Players"
Browse all of Brian Finke's work at ClampArt

Blog post by:
Raechel McCarthy, Associate Director