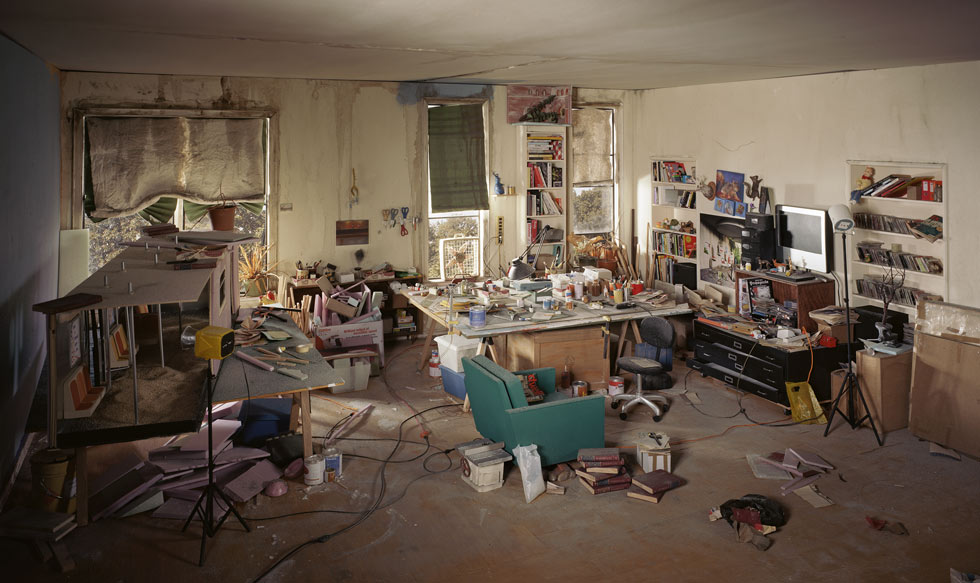 Image: © Lori Nix and Kathleen Gerber, "Living Room," 2015, Archival pigment print.

Ever wonder how Lori Nix and Kathleen Gerber create their mind-blowingly intricate disaster scenes? Get an inside view into their process, their workspace, and their lives in "Nix + Gerber"—a new documentary short produced by Robert Hall and Nol Honig of The Drawing Room. The film recently premiered online on "Short of the Week":
The Drawing Room is proud to announce our first short film!

"Nix + Gerber" is an eight-minute documentary about a pair of insanely talented artists who spent most of a year making a elaborately detailed replica of their own home studio in Brooklyn where they have lived and worked for almost two decades.
Watch "Nix + Gerber" at www.ShortoftheWeek.com
Browse Lori Nix's series "The City"
Browse all of Lori Nix's work at ClampArt

Blog post by:
Raechel McCarthy, Associate Director