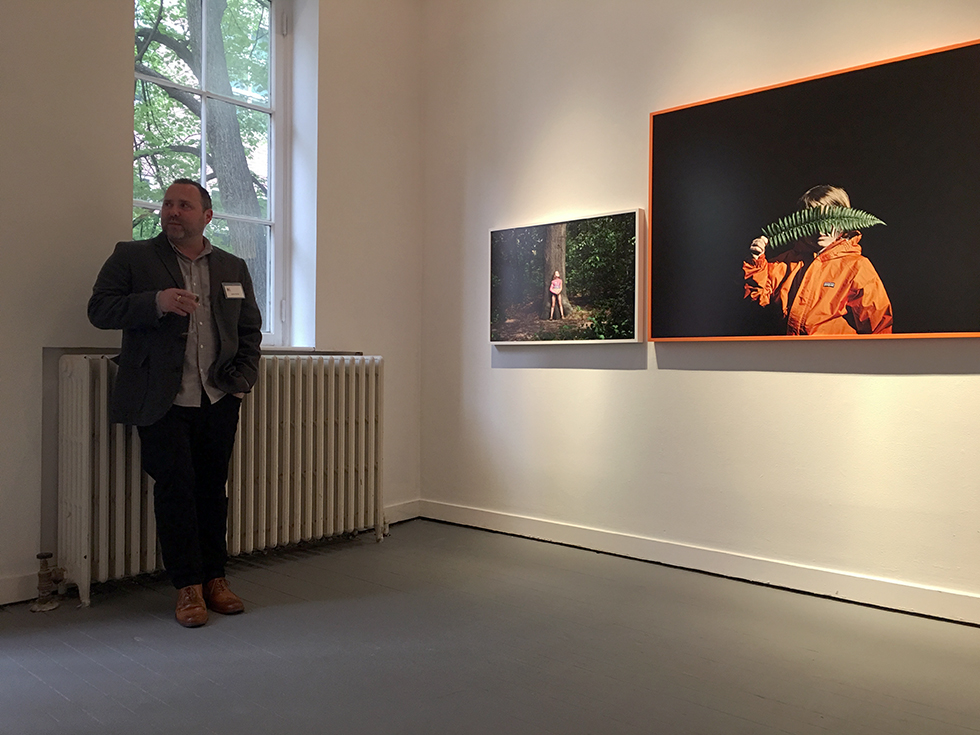 Jesse Burke discussing work from his series "Wild & Precious" on display at The Print Center, Philadelphia
In conjunction with the exhibition "By the Book: New Photography Publications," Jesse Burke was honored by The Print Center in Philadelphia on April 27th. After a guided champagne tour of the exhibition, guests enjoyed an elegant dinner with Jesse Burke at the home of renowned collector Robert J. Morrison. The accolade was well-deserved:
Jesse Burke is known for his dramatically vivid photographs. His "Wild & Precious" series was created over the last five years, as he traveled across the country with his young daughter Clover exploring, communing and sometimes bumping up against nature. The series, and its accompanying book, have generated international attention, not only for its beautiful images, but also for its intimate depiction of the close relationship between the photographer and his collaborator/daughter. It also tells the story of our relationship with our environment, urging us to rebuild our connections with the natural world.
View the series "Wild & Precious"
Browse all of Jesse Burke's work at ClampArt
Blog post by:
Raechel McCarthy, Associate Director