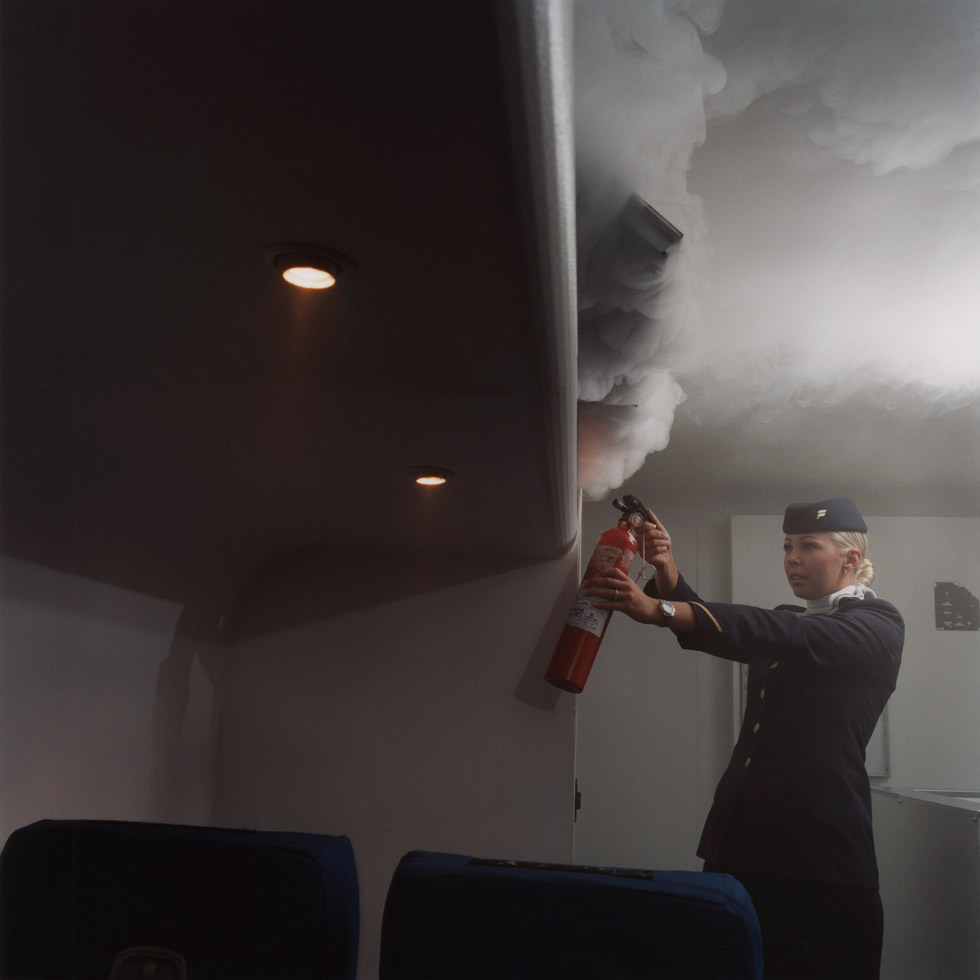 Image: © Brian Finke, "Unnur, Icelandair," 2006, Digital C-print.

Brian Finke will be speaking at the School of Visual Arts on Tuesday, February 9th from 7.00 – 8.30 pm:
Documentary and editorial photographer Brian Finke (BFA 1998 Photography) has received numerous awards and honors for his work, including a New York Foundation for the Arts Fellowship, a nomination for the International Center for Photography's annual Infinity Award, and a World Press Photo Award. Some of his books include "2-4-6-8: American Cheerleaders and Football Players" (Umbrage Editions, 2003) and "Flight Attendants" (powerhouse Books, 2008). Finke's work has appeared in "Men's Journal," "National Geographic," "The New Yorker," and "The Washington Post."

This talk is part of the i3: Images, Ideas, Inspiration lecture series, which features presentations by cutting-edge digital photographers, hardware and software developers, and industry experts. Presented by the MPS Digital Photography Department at the School of Visual Arts.
School of Visual Arts
136 West 21st Street, Room 418F
New York City
Tuesday, February 9, 2016
7.00 – 8.30 pm
Free and open to the public
For more information:
http://www.sva.edu/events/events-exhibitions/brian-finke
Browse Brian Finke's series "Flight Attendants"
Browse Brian Finke's series "Bodybuilding"
Browse Brian Finke's series "2-4-6-8: American Cheerleaders and Football Players"
Browse all of Brian Finke's work at ClampArt

Blog post by:
Brian Paul Clamp, Director