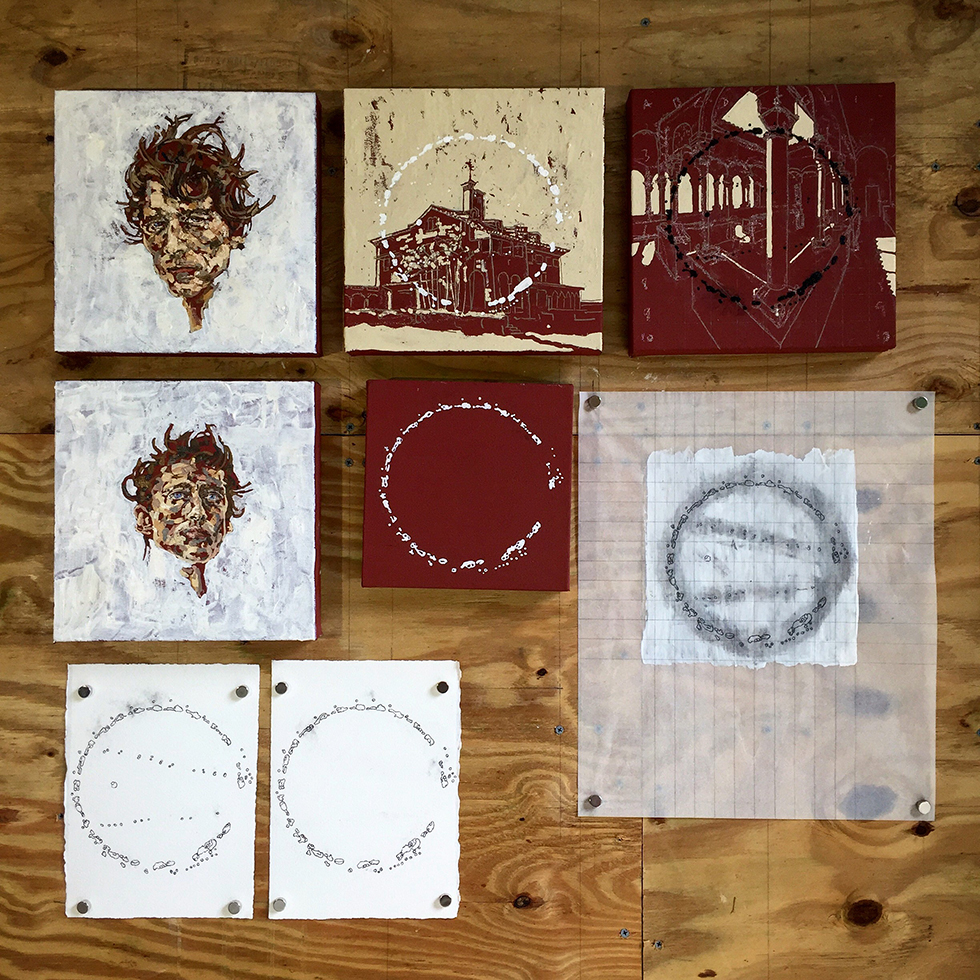 "10,000 Years in Miami," an exhibition of paintings by Deering Estate Artist-in-Residence John Bailly, will be on view starting February 6, 2016:
The Deering Estate provided John Bailly with the perfect setting to explore the history of Miami, revealing how popular perception of Miami and the authentic reality of Miami are divergent. Bailly's "10,000 Years of Miami" is the artist's humble effort to remind us of who we are, from a historical and environmental perspective. Through richly-layered paintings he depicts natural elements and transatlantic cultural commonalities.

As a Deering Estate Artist-in-Residence, Bailly was able to conduct field research through hiking onsite, snorkeling in adjacent Biscayne Bay, and by conducting collaborative research with interpretive staff on the sites' archaeological and historical resources. Additionally, the artist traveled to Catalonia (Spain) to visit Charles Deering's former villa Maricel in Sitges where he collected visual and factual records. John Bailly (MFA Yale), is a French-American, Miami-based artist, and a Fellow at FIU's Honor College. He is represented by ClampArt in New York, NY.
"10,000 Years of Miami"
February 6 – March 25th, 2016
10:00 a.m. – 4:00 p.m. daily
The Deering Estate at Cutler
16701 SW 72nd Avenue
Miami, FL 33157
Click here for more information about the exhibition
Browse all of John Bailly's work at ClampArt
Blog post by:
Raechel McCarthy, Associate Director