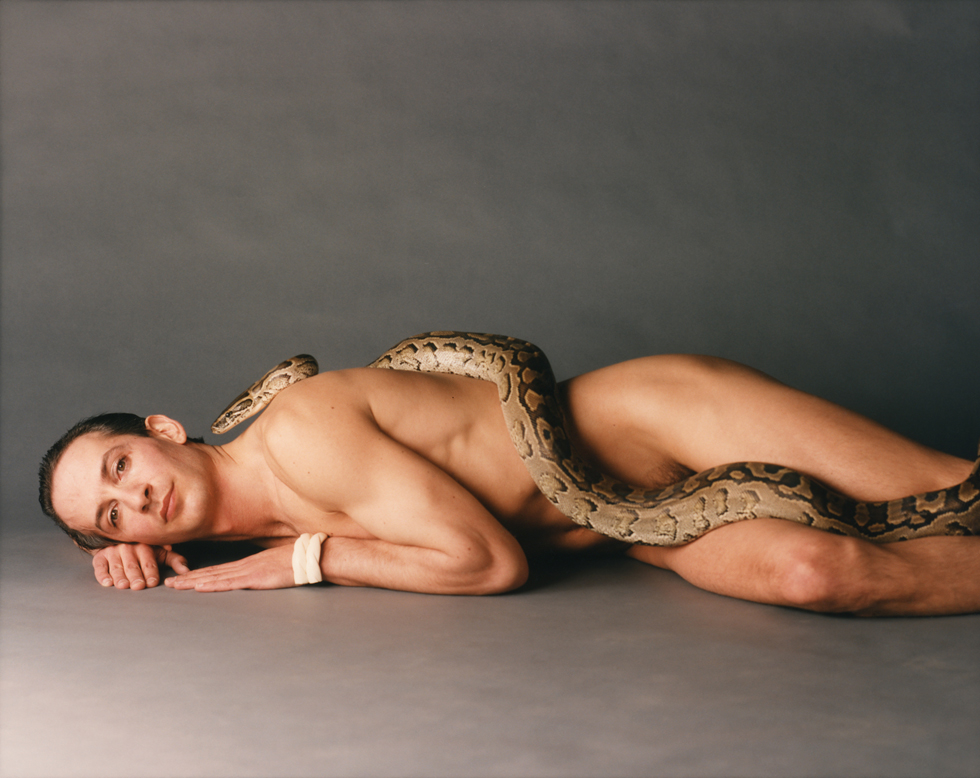 Image: Chuck Samuels, "After Avedon," 1991, Archival inkjet print, 21.5 x 30 inches.

Work by Chuck Samuels is on display through January 5, 2016, at the Fundación Canal in Madrid as part of the exhibition "Perceptions: Men and Women in the History of Photography":
This exhibition of photography explores the concepts of masculinity and femininity and their role in society and aesthetics since the mid-nineteenth century to the present.

A total of 130 photographs by more than 50 important artists covers the expanse of the history of the medium. The exhibition begins with examples from the nineteenth century by Julia Margaret Cameron, Nadar, and André-Adolphe-Eugène Disdéri, and then advances to the twentieth century with pieces by such artists as August Sander, Edward Weston, Brassai, Edward Steichen, Lewis W. Hine, David Seymour, Robert Frank, and Ansel Adams.

The exhibition also includes self-portraits and portraits of actors including Sarah Bernhardt, Marlene Dietrich, Greta Garbo, Marilyn Monroe, and Paul Newman.

The show was curated and produced by the Fundación Canal with works from the George Eastman House collection.
"Perceptions: Men and Women in the History of Photography"
October 8, 2015 – January 5, 2016
Fundación Canal
Mateo Inurria, 2
28036 Madrid
SPAIN
+34 91 545 15 01
Click here for more information
Browse all of Chuck Samuels' work at ClampArt
Blog post by:
Brian Paul Clamp, Director