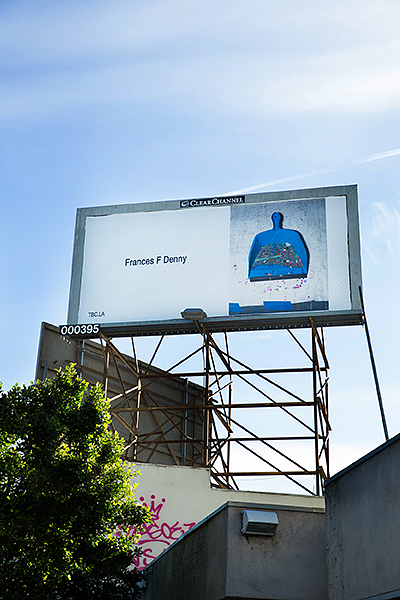 Image: Frances F. Denny, "The Shape of My Heart," Los Angeles (Street View).

Frances F. Denny's photograph "The Shape of My Heart" is currently on display in Los Angeles as part of The Billboard Creative's Q4 Show, curated by artist Mona Kuhn:
"I want to stop traffic with art," says artist Mona Kuhn, who curated this edition of The Billboard Creative.

The Billboard Creative (TBC) will launch its second public art show on December 1 on 33 billboards throughout the streets of Los Angeles. This second effort by the non-profit TBC will feature an outstanding number of emerging and established artists including Ed Ruscha, Jack Pierson, Andrew Bush, Shane Guffogg, Kim McCarty, Panos Tsagaris, among others, and double the size of its inaugural outing.
The Billboard Creative Q4 Show
November 30 – December 27, 2015
Billboard location:
481 South Fairfax Avenue
North of 5th, West Side, Facing North
Los Angeles, CA 90036
Click here for more information
View Frances F. Denny's exhibition "Pink Crush" at ClampArt
Browse all of Frances F. Denny's work at ClampArt
Blog post by:
Raechel McCarthy, Associate Director