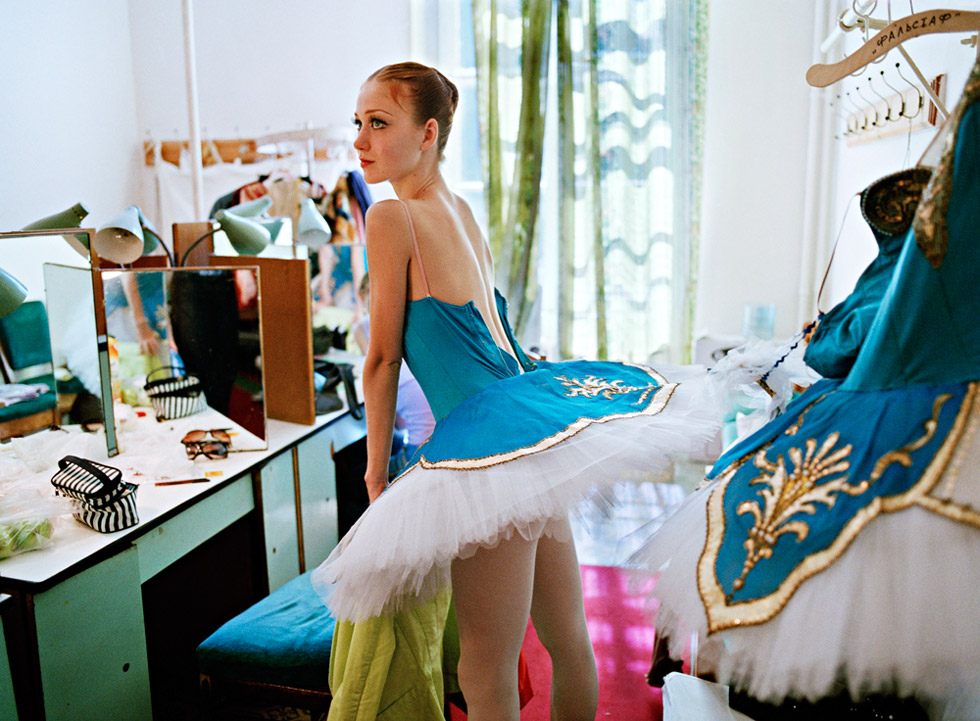 Image: Rachel Papo, "Backstage at the Marinsky Theater," 2007, Digital C-print.
Work by Rachel Papo is included in "FiveSixSevenEight" at HERE Arts Center in New York City, which closes on October 10, 2015. Curated by Dan Halm, other artists include Nir Arieli, Glenys Barton, Tad Beck, and Dana Bell.
The rhythm, the synchronicity of motion, music pulsating, undulating, bodies contorting. Dance continues to inspire and motivate artists and vice versa; this relationship between the two art forms has a rich historical significance, most notably Degas and Toulouse-Lautrec. This perfect marriage between the two art forms allows viewers to experience the power of dance, the vehicles for expression, the motivation of collaboration, and the grace and beauty of it all.
HERE Arts Center
145 6th Avenue
New York, NY 10013
Click here for more information
View Rachel Papo's series "Desperately Perfect"
Browse all of Rachel Papo's work at ClampArt
Blog post by:
Andrew Kurczak, Gallery Assistant