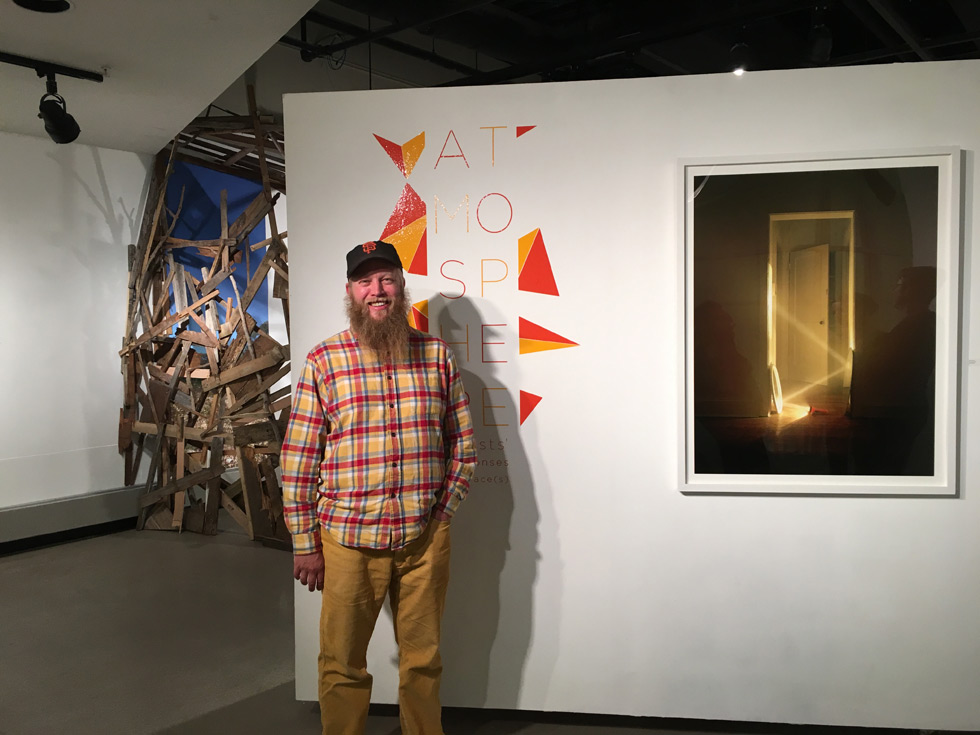 Image: Artist Adam Ekberg standing next to his photograph "Arrangement #2."

Work by Adam Ekberg is currently on display at the University Gallery and Ford Gallery at Eastern Michigan University as part of the exhibition "Atmosphere":
Co-curated by Profs. Amy Sacksteder and Jason DeMarte, "Atmosphere" examines the work of 14 artists whose work engages spaces and surroundings in an effort to create new conversation around space, its use, and its effect upon us. Artists included in the show straddle discussions of landscape and land use, interior and exterior spaces, mapping and location, site specificity, community and environmental needs, and metaphysical and surreal environs.
"Atmosphere"
October 26 – December 11, 2015
Eastern Michigan University/University Gallery, EMU Student Center
900 Oakwood Street
Ypsilanti, MI 48197
Click here for more information
Browse all of Adam Ekberg's work at ClampArt
Blog post by:
Andrew Kurczak, Gallery Assistant