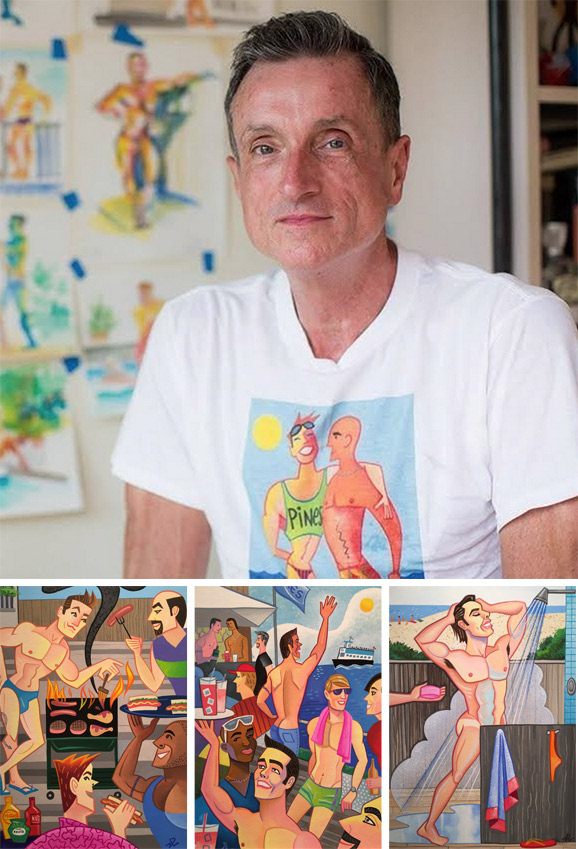 ClampArt was proud to mount a tribute exhibition to artist Robert de Michiell on Tuesday, October 13, 2015. Sadly, de Michiell passed away far too young at the age of 57 the day before the show.
The exhibition featured 22 of de Michiell's watercolors painted from 1998 to 2015, all inspired by Fire Island Pines, New York's iconic gay beach resort. The show marked the first time that all 22 of de Michiell's Fire Island paintings were displayed collectively, along with a 10-foot mural completed just a few months past. The work portrays Fire Island as "a whimsical, sexy, candy-colored Shangri-La, full of pumped-up beach boys frolicking in the waves and finding love beneath the setting sun."
Best known for his pop culture illustrations and Broadway poster art, de Michiell's work has been seen regularly in such publications as Entertainment Weekly, The New Yorker and The Wall Street Journal, among other publications.
Robert de Michiell was a wonderful person and artist, and will be greatly missed.