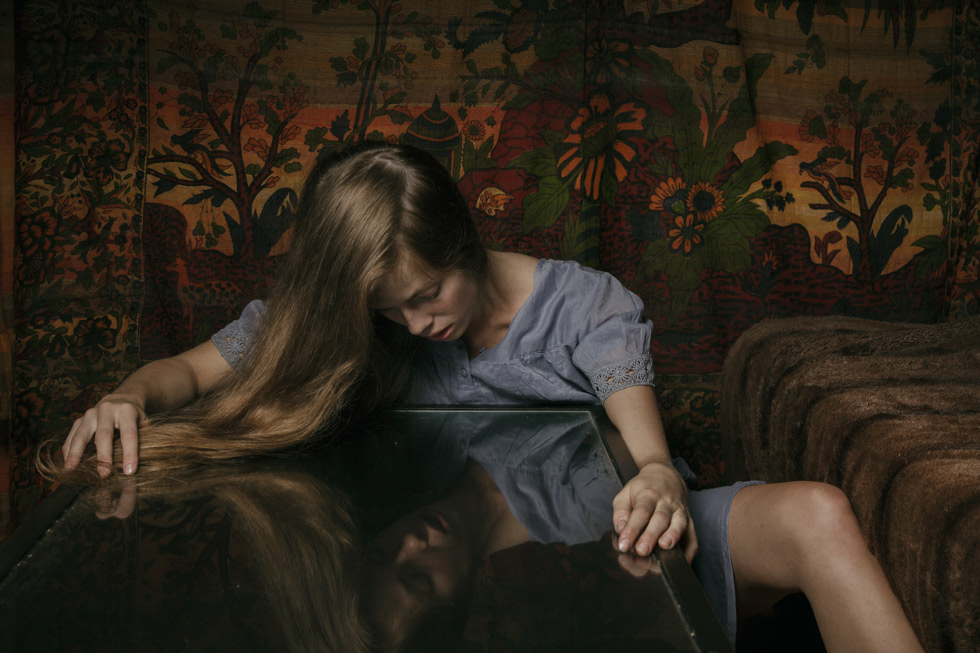 Image: Laura Stevens, "Sofia," 2014, Archival pigment print.
ClampArt is pleased to announce that photographs by Laura Stevens from her series Another November are now available. You can view the entire body of work online: http://clampart.com/2015/09/laura-stevens/#/1. We also have a gorgeous portfolio of prints at the gallery, if you wish to see the photographs firsthand.
Stevens writes of the work: "Following the ending of a significant relationship in my life, an undoing began. Whilst adjusting to being a single woman, I started to create a photographic narrative based on the experience of losing love—directing other women to portray the gradual emotional and circumstantial stages along the well-trodden track of the broken-hearted."
Employing cinematic drama and painterly aesthetics to illustrate themes of intimacy, relationships, and loss, Stevens shoots portraits of friends and acquaintances in rooms of their actual homes in Paris, where she now resides.
Browse Another November by Laura Stevens at ClampArt
Blog post by:
Brian Paul Clamp, Director