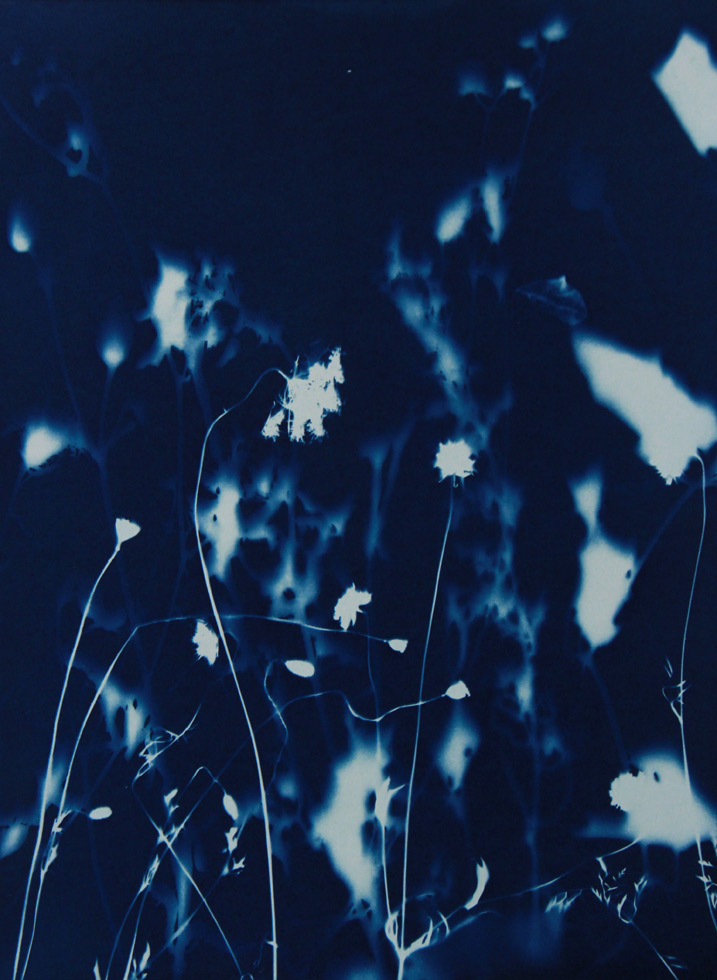 Image: Pipo Nguyen-duy, "Untitled 01," Monet's Garden, Giverny, 1998, Cyanotype (Unique), 15 x 11.5 inches.

These images of botanical specimens were made by artist Pipo Nguyen-duy in Claude Monet's garden during his residency in France through The Lila Wallace-Reader's Digest Artists at Giverny Fellowship.
Born in Hue, Vietnam, Nguyen-duy immigrated to the United States as a political refugee, and is now a professor at Oberlin College in Ohio. He has received many awards and grants including a prestigious Guggenheim Fellowship in Photography and a National Endowment for the The Arts.
See the unique cyanotype prints on the ClampArt website:
http://clampart.com/2015/08/another-expedition-monets-garden/#/1
Be sure to click on any image in the slideshow for a larger JPG with details on sizes and prices listed below.
Browse all of Pipo Nguyen-duy's work at ClampArt
Blog post by:
Brian Paul Clamp, Director