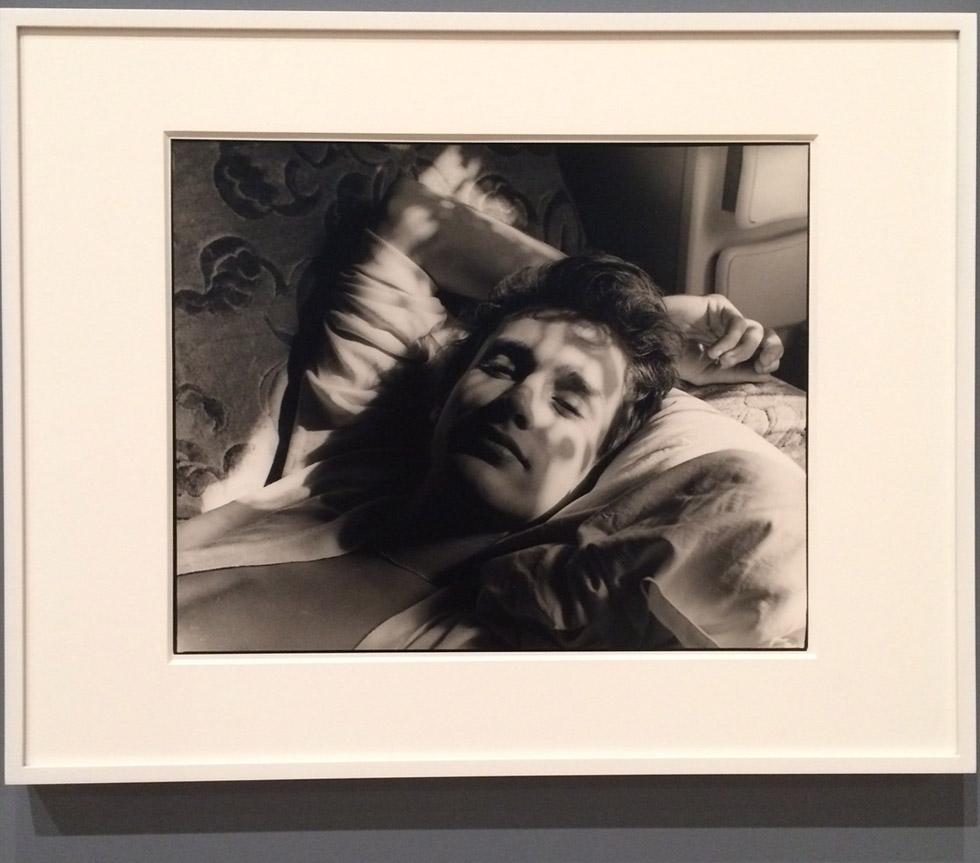 Image: Copyright Estate of David Armstrong (1954-2014), "French Chris, Rue André Antoine," 1980, Gelatin silver print.

All three artists in ClampArt's current exhibition "Boston to New York" are simultaneously part of the Whitney Museum of American Art's inaugural show "America Is Hard To See" in their new building at the end of the High Line in New York City (May 1 – September 27, 2015):
Drawn entirely from the Whitney Museum of American Art's collection, "America Is Hard to See" takes the inauguration of the Museum's new building as an opportunity to reexamine the history of art in the United States from the beginning of the twentieth century to the present.

On Floor 5 is a section of the exhibition titled "Love Letter from the War Front." During the 1980s and 1990s, the AIDS epidemic caused nearly half a million deaths in the United States, becoming one of the most searing issues in American life and politics. The artistic community lost thousands, while even more friends, lovers, survivors, and family members faced lives transformed by grief, fear, indignation, and struggle with illness. Many artists made activist work bravely aimed at AIDS awareness and support for people fighting the disease.

Taken together, the works in this chapter offer a more intimate and poetic meditation on the AIDS crisis and the creative community it devastated. Some, made before the discovery of the HIV virus in 1984, were created by artists picturing other artists who were also their lovers, rivals, and friends. Mark Morrisroe's sexually assertive self-portrait appears with his classmate David Armstrong's tender rendition of his boyfriend, while Armstrong himself figures in their friend Nan Goldin's stirring diaristic slideshow.
Whitney Museum of American Art
99 Gansevoort Street
New York, NY 10014
(212) 570-3600
http://whitney.org/Exhibitions/AmericaIsHardToSee
View "Boston to New York" at ClampArt
Browse all of David Armstrong's work at ClampArt
Browse all of Nan Goldin's work at ClampArt
Browse all of Mark Morrisroe's work at ClampArt

Blog post by:
Brian Paul Clamp, Director