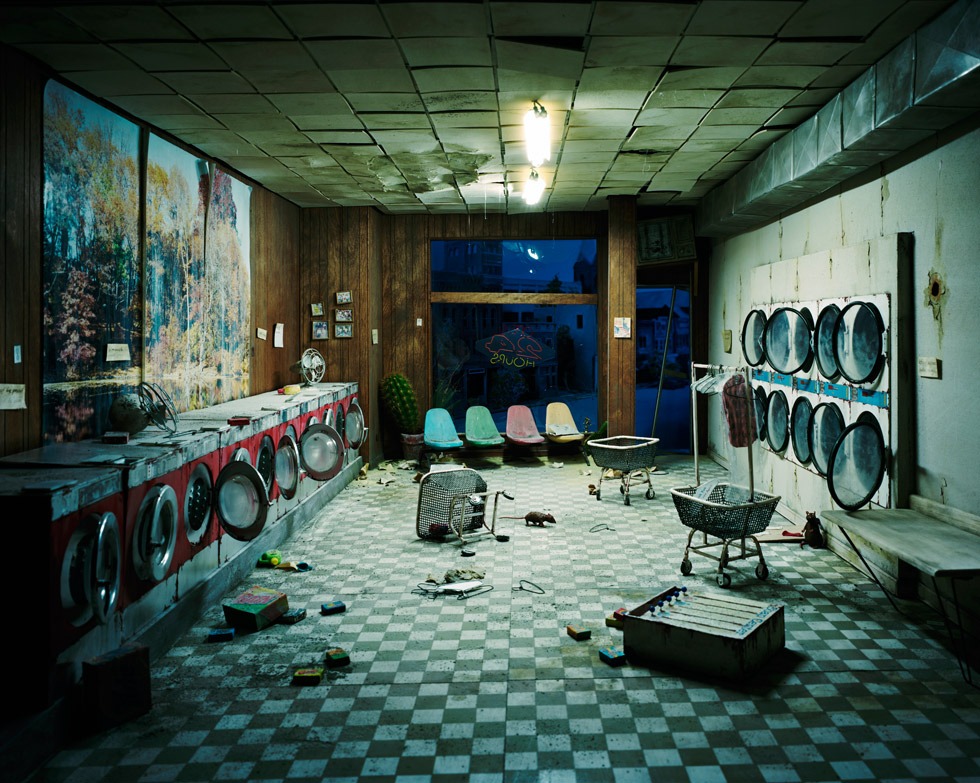 Lori Nix has a solo exhibition titled "Lori Nix: The Power of Nature" on display at the Museum Schloss Moyland from May 10 – August 9, 2015. This is the artist's first solo museum show in Europe.
Lori Nix (b. 1969) is a storyteller par excellence. In her photographs she whisks the viewer off to fictive places such as a museum, library, launderette or shopping mall, which bear testimony to the past existence of human beings on this earth and the achievements of their civilizations.

With her photographs, the motifs of which are based on small-scale dioramas that she constructs herself, the artist threatens to topple our anthropocentric view of the world. Human control centers and public places are reduced to absurdity. Nature alone remains, the last bastion of life.
Museum Schloss Moyland
Am Schloss 4
47551 Bedburg-Hau
GERMANY
+49 (0)2824 9510-60
http://www.moyland.de/en/exhibitions/lori-nix-the-power-of-nature.html
Browse Lori Nix's series "The City"
Browse all of Lori Nix's work at ClampArt

Blog post by:
Brian Paul Clamp, Director