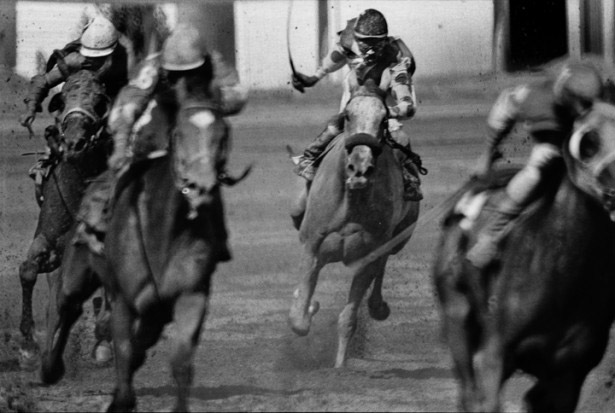 Henry Horenstein has a solo exhibition titled "Racing Days" on display at the the Photographic Center Northwest (PCNW) in Seattle from April 9 – June 13, 2015.
"Racing Days" presents black-and-white photographs of the thoroughbred racetracks across the United States, a project Henry Horenstein started in 1973. The images evoke the atmosphere of the tracks and the myriad of characters, big and small. Horenstein focused on the workouts, the backstretch activity, and the track action. He captured the grooms, clockers, and trainers to vendors of tout sheets, jockeys, and above all, the bettors. Horenstein will present a lecture the night of the opening entitled "Shoot what you Love" and talk about his many personal projects and published books.

"Racing Days (1976-1986)," Henry's first monograph, looks at the changing world of thoroughbred racing through its people, places, and of course, horses. Limited copies of "Racing Days (1976-1986)" will be offered for sale at PCNW.
PCNW
415 Westlake Avenue, North
Seattle, WA 98109
http://pcnw.org/exhibitions/racing-days/
Browse all of Henry Horenstein's work at ClampArt

Blog post by:
Brian Paul Clamp, Director