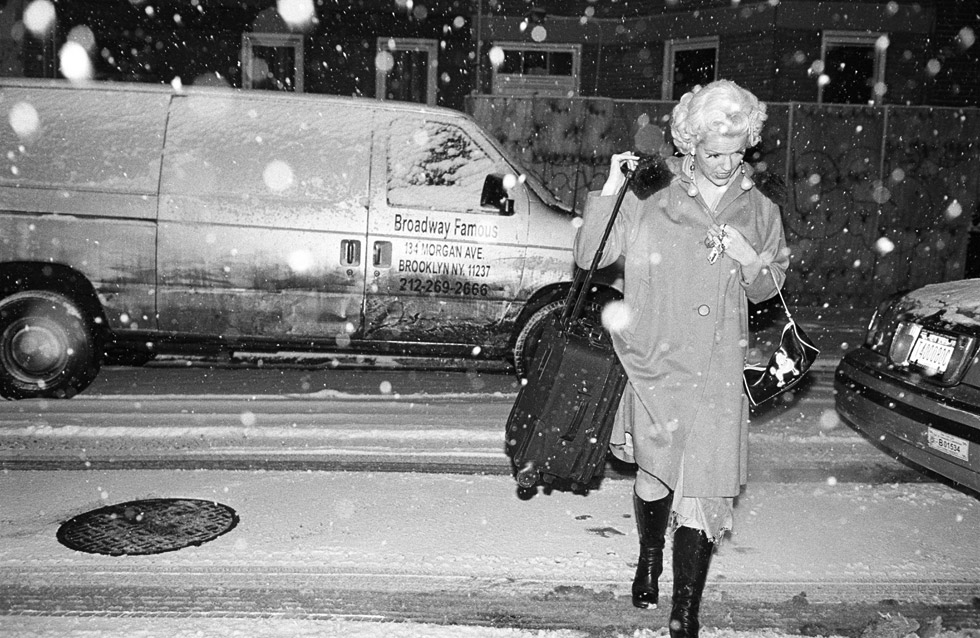 Image: Copyright Amy Touchette, "Sutton Street," 2005, Gelatin silver print.

Amy Touchette's wonderful photo essay on The World Famous *BOB* was featured in a slidshow last week on March 31, 2015, at the Leica Gallery in Warsaw:
Leica Gallery
ul. Mysia 3, 3rd Floor
Sródmiescie, Warsaw
Poland
The World Famous *BOB* is a female burlesque dancer based in Brooklyn who is a central part of the neo burlesque movement that began in New York City in the 1990s. Raised on an isolated 115-acre farm in the California Valley, she renamed herself "Bob" after Robert Smith of The Cure when she was a teenager and was later crowned "The World Famous *BOB*"—now her legal name—by her drag mother, Jackie Beat, when she performed in her first Wigstock.
View the Leica Gallery in Warsaw on Facebook
Browse all of Amy Touchette's work at ClampArt
Blog post by:
Brian Paul Clamp, Director