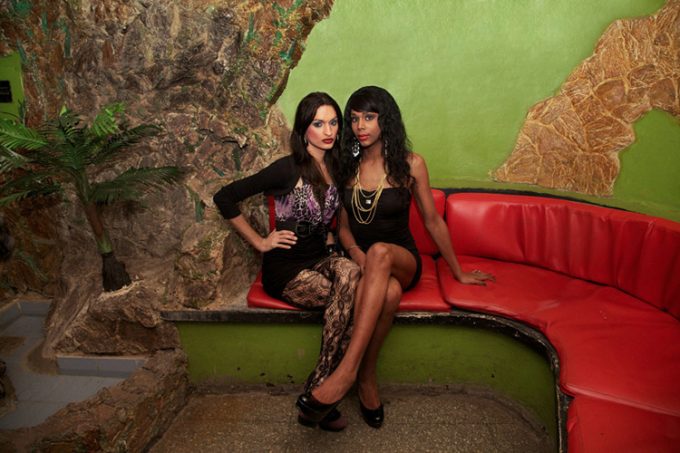 Image: Mariette Pathy Allen, from the series "TransCuba."
Mariette Pathy Allen will be in conversation with Zackary Drucker and Allen Frame at Baxter Street (the Camera Club of New York) on Monday, March 23rd, 2015. Drucker and Pathy Allen will discuss their new work, including Drucker's participation as an actor and associate producer on the Emmy-winning series "Transparent" and Pathy Allen's recently published book TransCuba (Daylight, 2014), which will be available for sale at the event.
Mariette Pathy Allen has spent more than thirty years photographing transgender and gender non-conforming people throughout the world. TransCuba examines how the visibility and acceptance of trans and gender-variant people in Cuba has coincided with the transition from a strict communist system to a more relaxed political atmosphere.
Mariette Pathy Allen is the creator of three bodies of work that deal with gender, and has been a tireless ally of the trans community throughout her career. Her portfolio of dye-transfer prints from the "Transformations" series is available at ClampArt.
Congratulations to Mariette Pathy Allen for her participance in what will doubtless be a very interesting talk!
New Directions in Transgender Representation
Monday, March 23rd, 2015
7.00 p.m. (Seating is very limited, so be sure to RSVP)
Baxter St at CCNY
126 Baxter Street
New York, NY 10013
Click here for more information
See all of Mariette Pathy Allen's work at ClampArt
Blog post by:
Keavy Handley-Byrne, Gallery Assistant