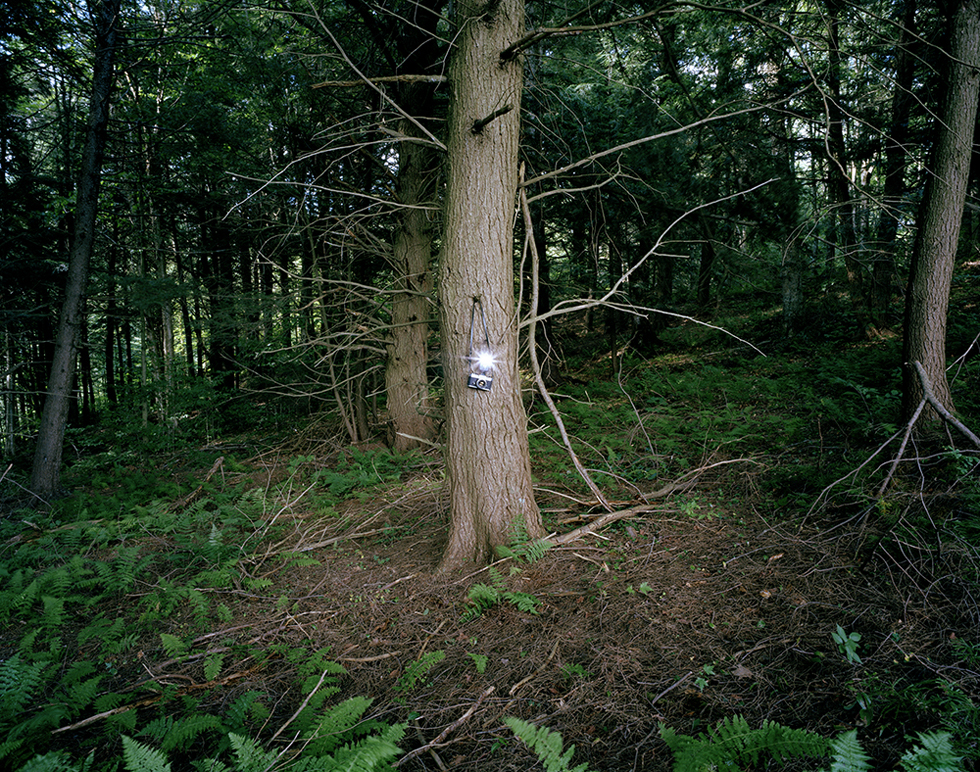 Image: Adam Ekberg, "A camera in the forest," 2008, Archival pigment print.

Artist Adam Ekberg spoke at the Society for Photographic Education's 2015 Conference on Friday, March 13, 2015. The title of his talk was "Creating Temporal Environments," and he addressed his ongoing artwork:
My work over the last 10 years has involved creating environments and intervening in landscapes exclusively for the purpose of making photographs. In these images I use a vast array of objects, materials, lights, and techniques to transform the setting and thereby influence what is captured within the photographic frame. My images add up to a world of objects misplaced, misused, or inexplicably activated. I hope that an illogical moment of disbelief allows for a potential reality, just slightly off, to present itself in these photographs.
Society for Photographic Education, 2015 Conference
New Orleans, Louisiana
March 12-15, 2015
Click here for more information
See all of Adam Ekberg's work at ClampArt
Blog post by:
Brian Paul Clamp, Director