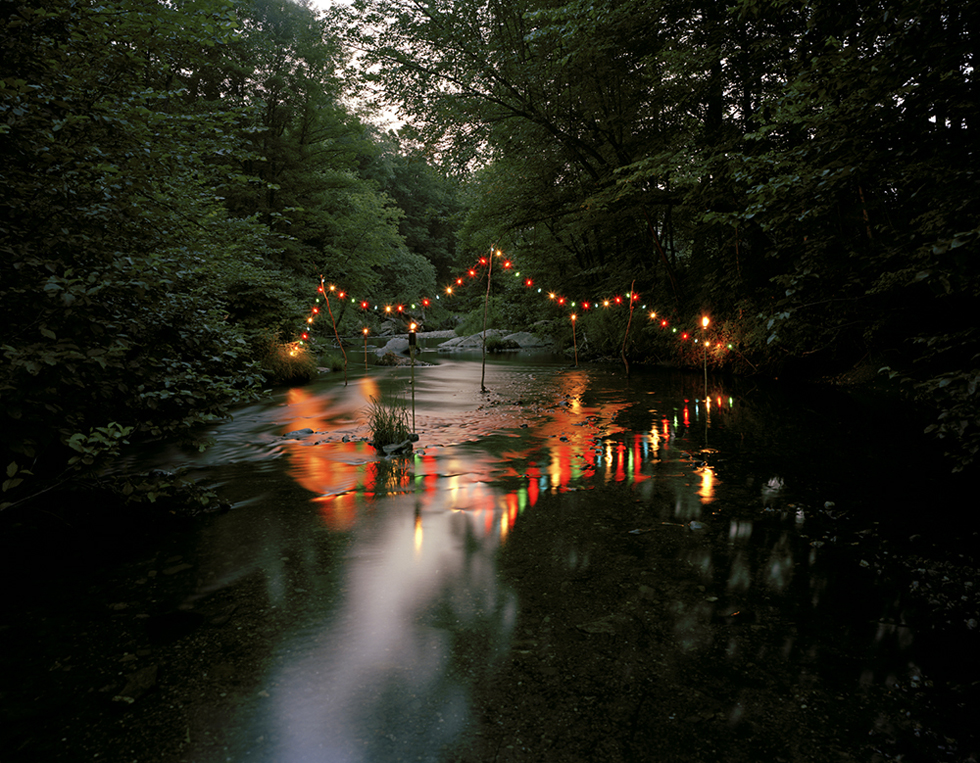 Image: Copyright Adam Ekberg, "Outpost #1," 2011, Archival pigment print

Adam Ekberg's work will be featured in a solo exhibition at the Sol Mednick Gallery at The University for the Arts in Philadephia from February 13 – March 13, 2015.
Adam Ekberg's exhibition "The Life of Small Things" presents photographs depicting actions orchestrated by Ekberg in empty landscapes and domestic settings. Captured with a large-format camera, these scenarios exist in the world, if only for the brief moment that the photograph is made. The images are not manipulated or augmented in post-production; rather, the photographs depict as clearly as possible the artist's interventions and performances. The objects inhabiting the frame are drawn from everyday life. The aerosol container spews an eternal flame, the milk leaps from the drinking glass, and the airborne pineapple creates a celestial eclipse. Formality and absurdity combine in Ekberg's images to deliver a dry visual humor.
Paradigm Lecture: February 19, 2015, 1.00 p.m., Connelly Auditorium
Opening Reception: February 19, 2015, 4.00 – 7.00 p.m.
Terra Hall
211 S Broad Street
Philadelphia, PA 19107
http://uarts.edu/events/2015/02/life-small-things-adam-ekberg

Browse all of Adam Ekberg's work at ClampArt

Blog post by:
Brian Paul Clamp, Director