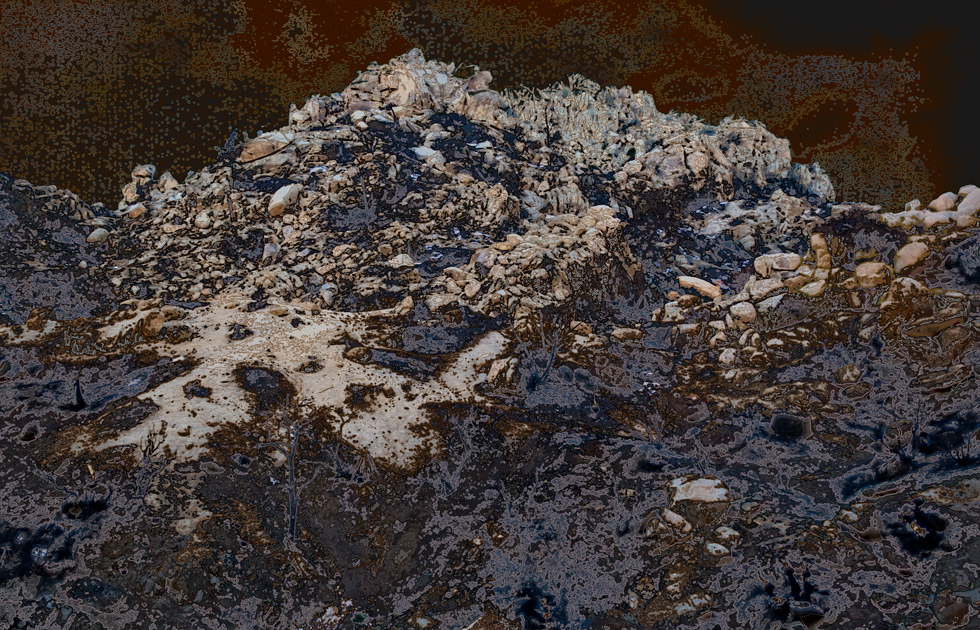 Aziz + Cucher's work is featured in "Pixelated: Sum of Its Pieces" at the Children's Museum of the Arts from January 22 – May 3, 2015.
"Pixelated: Sum of Its Pieces" brings together emerging and mid-career artists whose work explores different means of perception.

For better or worse, our lives are increasingly played out on a screen. From checking directions to playing a game on the latest bestselling app, digital technologies are a part of our everyday lives. This exhibition brings together visual artists whose works explore the intersection between art and technology. Just as individual "pixels" are pieced together to create a larger image or message, these artists break down the very materials they work with into individual parts. Visitors are encouraged to look carefully: what you see from far away may strongly differ from what you view up-close. Each artwork is intended to be examined from different distances and viewpoints.

Exhibiting artists: Aziz + Cucher, Omar Chacon, Christian Faur, Bradley Hart, Richard Klein, Daniel Rozin, Al Souza, and Devorah Sperber.
Children's Museum of the Arts
103 Charlton Street
New York, NY 10014
212.274.1776
http://cmany.org/

Browse Aziz + Cucher's work from "Scenapse"
Browse all of Aziz + Cucher's work at ClampArt

Blog post by:
Brian Paul Clamp, Director