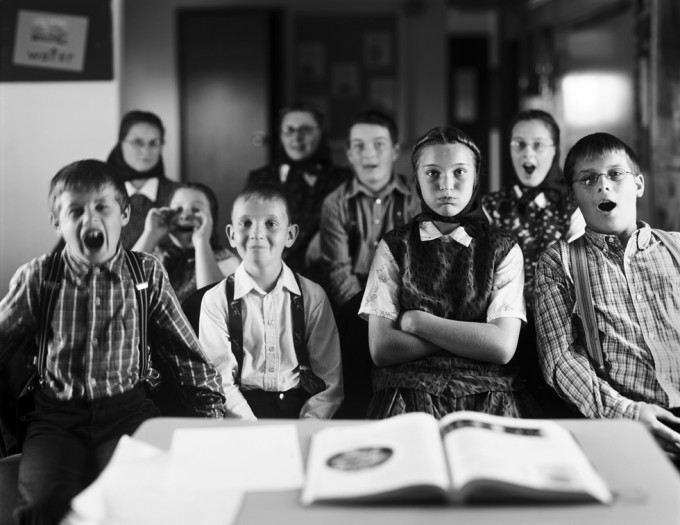 Image: Christopher Churchill, "Hudderite Classroom," 2005, Gelatin silver print.

ClampArt is pleased to announce that photographs by Christopher Churchill are now available. You can view images from his series "American Faith" here:
http://clampart.com/2014/03/christopher-churchill-b-1977/.
Churchill writes:
I started this project just out of curiosity about religion. I felt both frustrated and alienated with the culture around the topic in 2004. Both on the left and on the right there was so much dogma that was really fueling some serious bigotry and ignorance. I wanted to find some fundamental commonality. After about seven years I've understood this to be faith. What's amazing is how entangled the word has become with religion and that it took me that long and that many miles to separate the two.

I had always intended the work to be a book from the very beginning. The idea of a monograph, a truly in-depth look at one topic through one's chosen medium, is a seminal mark in any artist's career.
Browse all of Christopher Churchill's work at ClampArt
Blog post by:
Keavy Handley-Byrne, Gallery Assistant