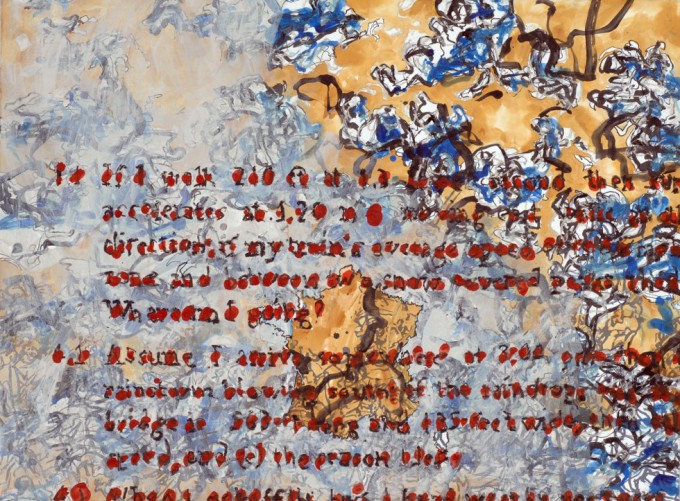 Image: John Bailly, "Lyon," 2007.

Painter John Bailly and Inaugural Poet Richard Blanco first exhibited their collaborative project about cultural identity, Place of Mind, at ClampArt in early 2013. The artist and his collaborator will give a gallery talk at the Center for Visual Communication in the Wynwood Arts District of Miami, Florida on October 30th, 2014.
Blanco and Bailly will discuss their collaboration "Place of Mind" where words and images reflect on identity and place. The "Place of Mind" series with Blanco's poetry is the starting point of the exhibition which spans 10 years of Bailly's paintings about the city.

Bailly and Blanco's project is a dialogue that explores the creative process in two media—poetry and painting. "It's our journey, sharing this sense of not belonging anywhere and feeling that we could belong anywhere," says Bailly.

Bailly's new paintings, also included in the current exhibition, grew from this collaboration, and explore ancient and modern cities including Troy, Jerusalem, and Rome. He brings this history home by linking the newly unearthed archaeology of the Tequesta Indian Settlement on the Miami River to Miami and its roots.
Center for Visual Communication
541 NW 27th Street
Miami, FL 33127
(305) 571-1415
October 30, 2014
3:00 – 4:00 p.m.
Seating is limited, so please RSVP at events@visual.org
More information about the Center for Visual Communication
View John Bailly's series, "Place of Mind"
Browse all of John Bailly's work at ClampArt