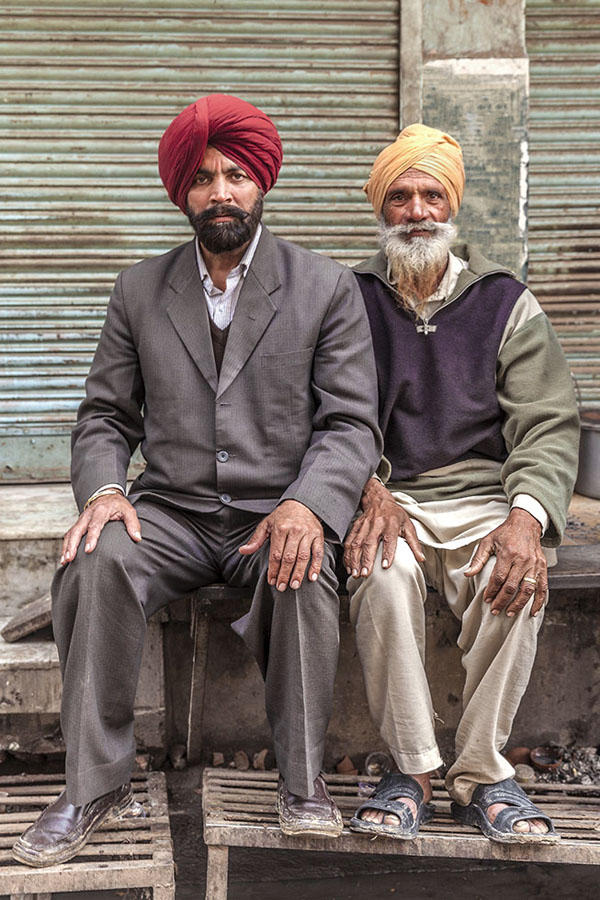 Image: Marc Yankus, "Two Men with Turbans," 2014, Archival pigment print (Edition of 15), 17 x 11 inches.

On a recent trip to India, ClampArt's own Marc Yankus, known for his highly detailed and slightly surreal images of New York City buildings, was able to capture a number of striking images. Prints of three of these images are included in the group show "Traces: Photographs of India" at Umbrella Arts.
Umbrella Arts features rare shows of extreme talent specializing in painting and photography.

As long time members of the Lower Manhattan Community, Umbrella Arts is committed to keeping the artistic spirit of the East Village alive as a place of discovery, movement, and change, and have long championed under-represented individuals and groups.
Umbrella Arts
317 East 9th Street
New York, NY 10003
Opening Reception:
Thursday, October 2, 2014
6.00 p.m. – 8.00 p.m.
Blog post by:
Keavy Handley-Byrne, Gallery Assistant