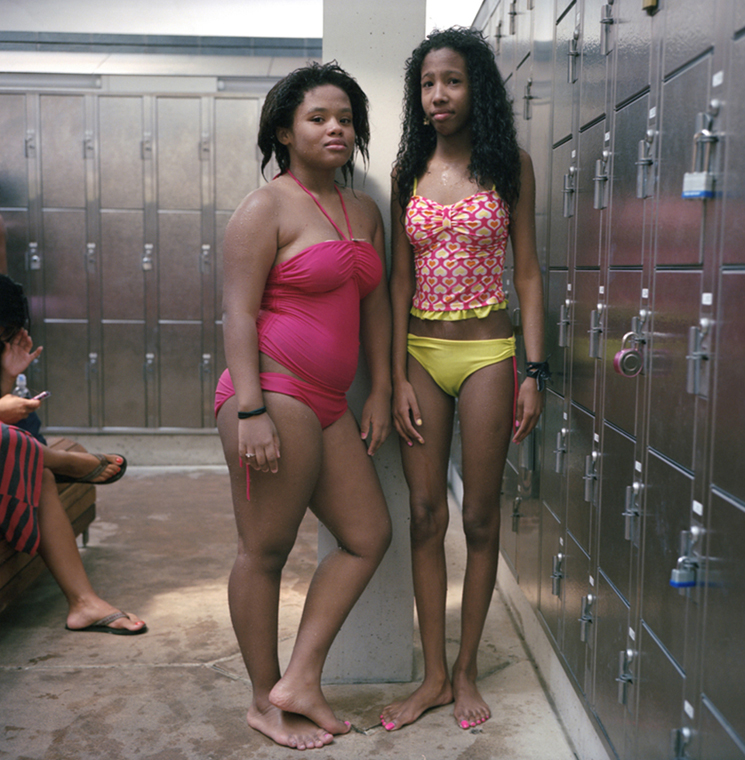 Image: From "McCarren Park Pool Locker Room" by Amy Touchette.

Known for her "portrait profile" series, Amy Touchette's most recent work is dedicated to the vulnerable subject of young women at Greenpoint, Brooklyn's McCarren Park Pool locker room. This work is being displayed as part of We Live in Brooklyn, Baby, the opening night exhibition for Photoville curated by Jamel Shabazz.
Spanning thirty years, from the 1980s through today, We Live in Brooklyn, Baby is a visual journey that brings together powerful, personal works by more than 30 photographers from across this proud borough, representing every aspect of Brooklyn's diverse identity, heart and soul.
Combining photo exhibitions, outdoor photo installations, talks, workshops, and night-time multimedia projections, Photoville is a modular venue built from re-purposed shipping containers. Photoville will also coincide and partner with the DUMBO Arts Festival, The Brooklyn Book Festival, and the Atlantic Antic in Brooklyn.
Photoville Opening Night Celebration:
We Live in Brooklyn, Baby
Thursday, September 18, 2014, 7.30 p.m.
View the Press Release
More about Photoville
Browse all of Amy Touchette's work at ClampArt
Blog post by:
Keavy Handley-Byrne, Gallery Assistant