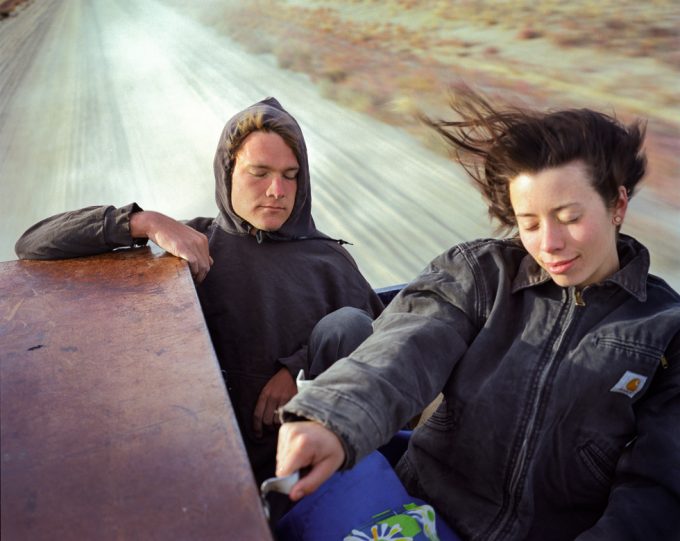 Image: Adrain Chesser, "Back of the Truck," 2006-2012

Adrain Chesser is a self-taught photographer whose first critical success came with "I have something to tell you," a personal exploration of what it meant to disclose a life-altering diagnosis of AIDS. Adrain gave a fantastic and very emotional TEDx talk in Vienna back in May, and now you can see it online!
https://www.youtube.com/watch?v=YzQL4UDQhgY
In the very forthcoming and highly personal video, Chesser talks about the relationship between "I have something to tell you" and a later project called "The Return." Collaborating with Native American ritualist Timothy White Eagle, Chesser followed a loosely-banded American nomadic group, using photography to create a mythic portrait of people living sustainably—outside of a system that Chesser feels irrevocably tied to because of his illness.
Browse Adrain Chesser's series "The Return" at ClampArt
Blog post by:
Keavy Handley-Byrne, Gallery Assistant