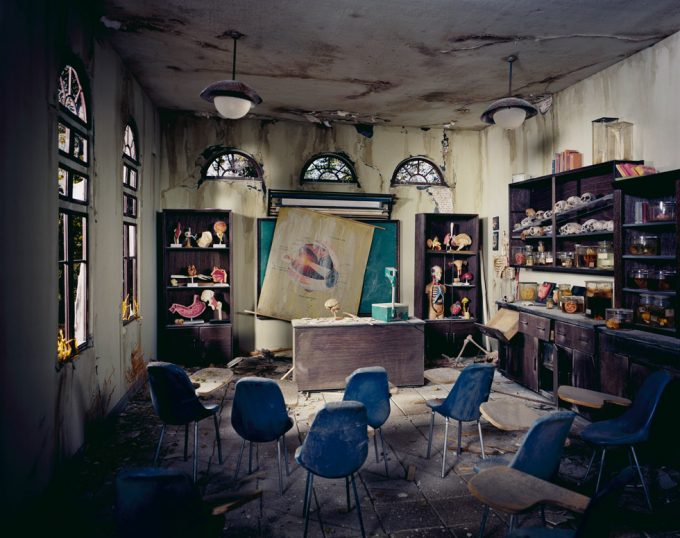 Image: Lori Nix, "Anatomy Classroom," 2012, Archival pigment print

Recent Guggenheim grant winner Lori Nix has work included in a group show about interiors at Flowers Gallery, July 17th – August 30th, 2014.
Lori Nix creates her subject matter to photograph dangerous and catastrophic scenes. Through models and dioramas, she imagines a future city affected by climate change. The rooms are devoid of human existence and overrun by flora and fauna, evoking a fearful but visually fascinating scenario.

These photographs tell the story of the current occupants or those who have left them long behind – offering historical and anthropological insight into those who once occupied (or were imagined to occupy) that space.

The exhibition includes work from a number of artists, including Tina Barney, Julie Blackmon, Edmund Clark, Jacqueline Hassink, Nadav Kander, Jason Larkin, Robert Polidori, Hrvoje Slovenc, Richard Tuschman, and Shen Wei.
Flowers Gallery
529 West 20th Street
New York, NY 10011
212.439.1700
http://www.flowersgallery.com/exhibitions/flowers/2014/interiors/
Opening Reception:
Thursday, July 17, 2014
6.00 – 8.00 p.m.
Browse Lori Nix's series "The City"
Browse all of Lori Nix's work at ClampArt
Blog post by:
Keavy Handley-Byrne, Gallery Assistant