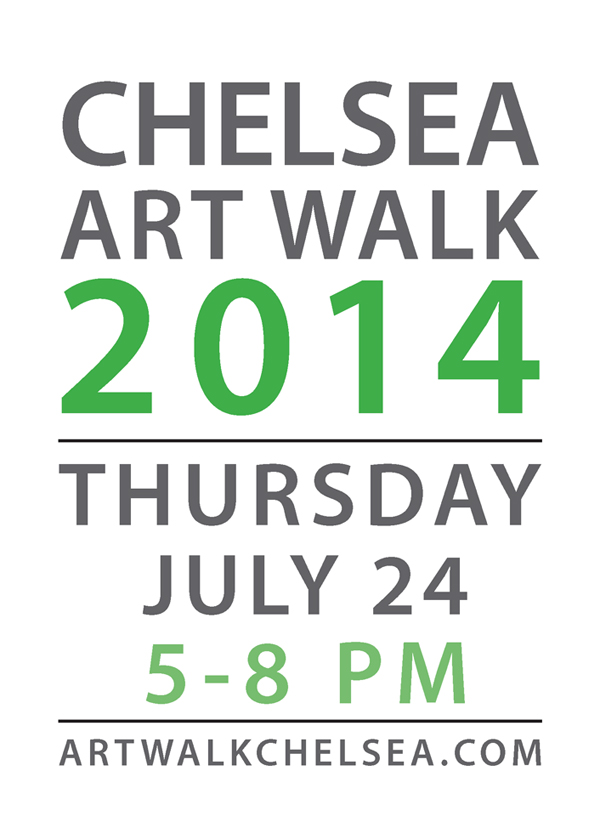 Join ClampArt and over one hundred Chelsea galleries and studios for the 5th Annual Chelsea Art Walk on Thursday, July 24, 5.00-8.00 pm.
The neighborhood will welcome visitors on Thursday, July 24th, for the 5th Annual Chelsea Art Walk, when galleries will be open late until 8.00 pm. Free and open to the public, the walk will showcase the galleries' summer exhibitions as well as host artist talks, receptions and other special events.

Chelsea Art Walk is organized by the community to promote exciting group exhibitions and unique projects only available to audiences over the summer. For the past four years, the walk has attracted thousands of guests to this one-night-only event. Spanning venues from 16th to 30th Street between 9th and 11th Avenue, Chelsea Art Walk continues to display the value of these art spaces and the vibrancy of their exhibitions.
The Chelsea Art Walk coincides with the opening reception of Iowa Ohio, ClampArt's upcoming exhibition of Scott Daniel Ellison's newest paintings.
For more information and a complete list of participating galleries, please visit http://artwalkchelsea.com/.
Blog post by:
Keavy Handley-Byrne, Gallery Assistant