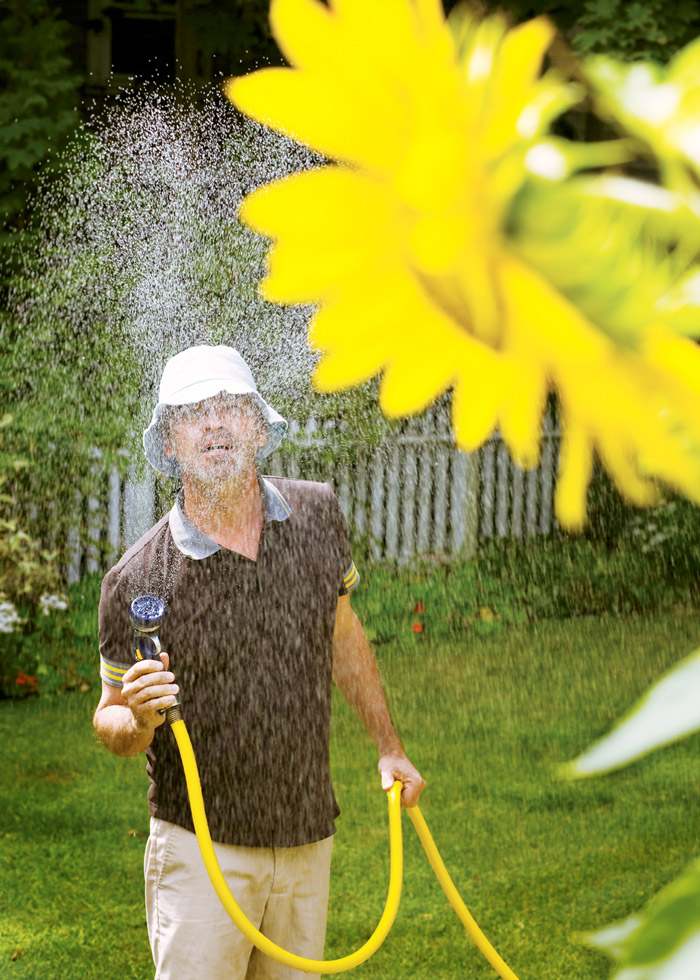 The solo exhibition, "Frank Yamrus: I Feel Lucky," opens at Valley Variety in Hudson, New York, on Saturday, June 21, 2014, with a reception for the artist open to the public from 6.00 – 9.00 pm.
In celebration of Gay Pride Month, Valley Variety is pleased to present "I Feel Lucky," a collection of self-portrait photographs by Frank Yamrus.

Inspired by the onset of a mid-life crisis, Yamrus turned the lens on himself and produced a powerful collection of self-portraits that reflect pivotal moments in his life. As Yamrus explains it, "With my camera, my constant companion during this time, I contemplated a lifetime of choices and created present-day images to evaluate my past with the hope of glimpsing my future."

Created over a period of six years, from his 47th to 53rd birthdays, the photographs explore states of happiness, personal examination, loss, sadness and self-indulgence. For Yamrus, the process was empowering; one image leading to the next, each one contemplating aspects of identity and life. While these images represent personal moments for Yamrus, they have a universal appeal. Yamrus is buoyed by the transcendence of the work. He states, "Ultimately, I felt confidence and inspiration from these pictures and the response to this work has reinforced those emotions."

The "I Feel Lucky" collection was first exhibited at ClampArt in Chelsea, New York, in February 2012. Since then this series has been seen in numerous group shows and two solo exhibitions – – one at the Rayko Photo Center in San Francisco, CA, and the other at the Griffin Photography Museum in Winchester, MA. In addition to the 20 x 28-inch prints, Yamrus published a book of the work featuring 56 photographs from the series. The book provides the viewer an intimate experience with these photos.
Valley Variety
705 Warren Street
Hudson, NY 12534
Open everyday, 11.00 am – 6.00 pm
For more information on the exhibition:
http://www.valleyvariety.com/portfolio-item/frank-yamrus/#tab-id-2
See Yamrus' series, "I Feel Lucky"
Browse all of Yamrus' work at ClampArt

Blog post by:
Brian Paul Clamp, Director