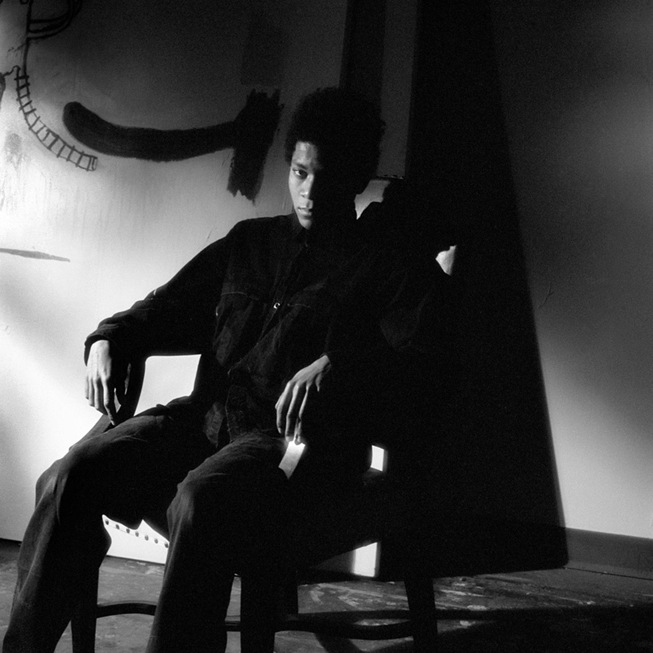 Arriving in New York as a very young photographer in the late 1970s, Jeannette Montgomery Barron experienced the art scene of the city as both an insider and an outsider. The Collezione Maramotti created a fantastic video walk-through of Barron's exhibition, on view through July 31, 2014, complete with a detailed discussion with the artist in English and subtitled in Italian.
https://www.youtube.com/watch?v=TVWxn7tIEhw
The exhibition includes portraits of John Ahearn, Donald Baechler, Jean-Michel Basquiat, Mike Bidlo, Ross Bleckner, James Brown, Sandro Chia, Francesco Clemente, Enzo Cucchi, Moira Dryer, Eric Fischl, Fischli & Weiss, Julio Galan, Leon Golub, Peter Halley, Keith Haring, Jenny Holzer, Alex Katz, Barbara Kruger, Annette Lemieux, Robert Mapplethorpe, McDermott & McGough, Luigi Ontani, Rene Ricard, David Salle, Kenny Scharf, Julian Schnabel, David Shapiro, Cindy Sherman, Starn Twins, Philip Taaffe, Rigoberto Torres, and Andy Warhol.
If you are unable to see the exhibition in Italy this summer, this video is the next best thing!
Collezione Maramotti
Via Fratelli Cervi 66
42124 Reggio Emilia — Italy
+39 0522 382484
For more information on the exhibition
Browse Jeannette's "Portraits from the 1980s" at ClampArt
See all of Jeannette's photographs at ClampArt

Blog post by:
Keavy Handley-Byrne, Gallery Assistant