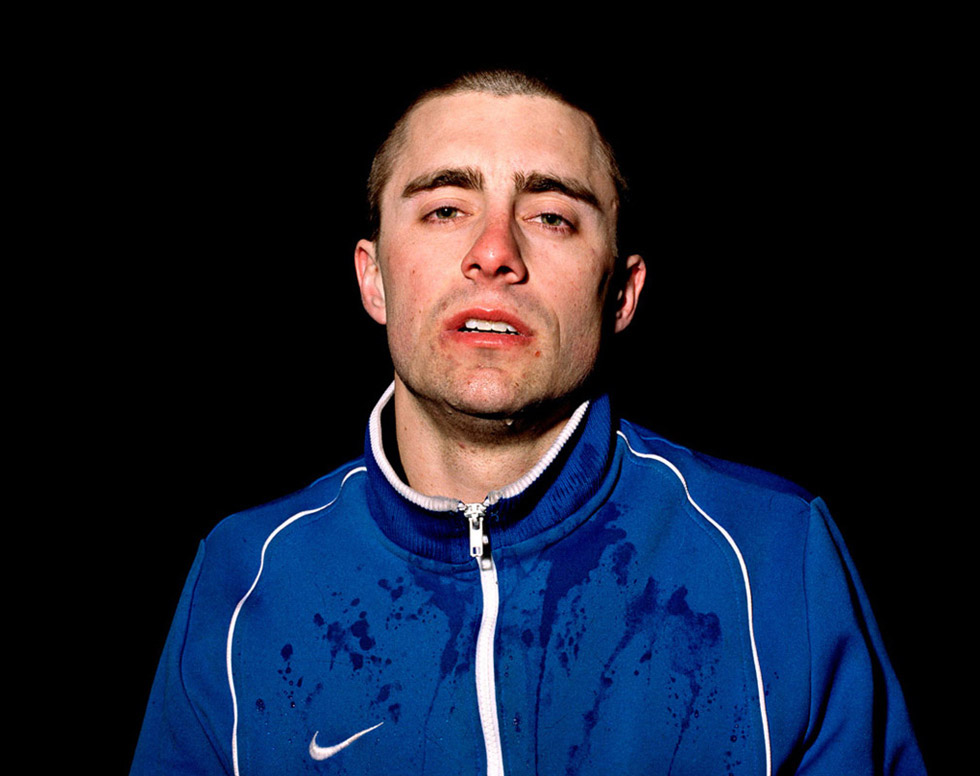 Jesse Burke's work is included in a new show at the ISE Cultural Foundation in New York City curated by Lauren Kalman and Millee Tibbs. Titled "I'm Your Man," the exhibition explores the construction of masculine identity through performance:
In art, femininity has been called into question as a performance–in recent history high profile feminist art exhibitions like "Wack!" and "Global Feminisms" have directly addressed this question. Artists including Hannah Wilke, Yoko Ono, Valie Export, Orlan, Cindy Sherman, Catherine Opie, and Marina Abramovic, among others have used their bodies to explore the constructs of femininity, while critical theorists like Judith Butler have posed the question of the societal reinforcement of gender through language.

However, there is another side to this conversation occurring. In our society, the male is often taken as the standard for "normal," when this identity is just as performed as any other. "I'm Your Man" questions the idea that the white male is the norm by bringing to light his place of privilege, and therefore subjective perspectives, expectations, and advantages that are attached to the male body.

This exhibition is a collection of artists that investigate masculinity as performance. They look at interpretations of masculinity in relation to class, labor, physical fitness, and race. Through the use of the grotesque, humor, masking, and gaming, they reveal moments of failed masculinity and place into question the assumed privileged status of the dominant gender. Several of the artists use their own bodies in performance, while others imply performative actions through objects, photographs and videos. Ultimately, all of the works explore construction of male identity.
ISE Cultural Foundation
555 Broadway
New York City 10012
(212) 925-1649
For more information on the exhibition
"I'm Your Man"
May 9 – June 28, 2014
See Jesse Burke's series "Intertidal"
Browse all of Jesse Burke's work at ClampArt

Blog post by:
Brian Paul Clamp, Director