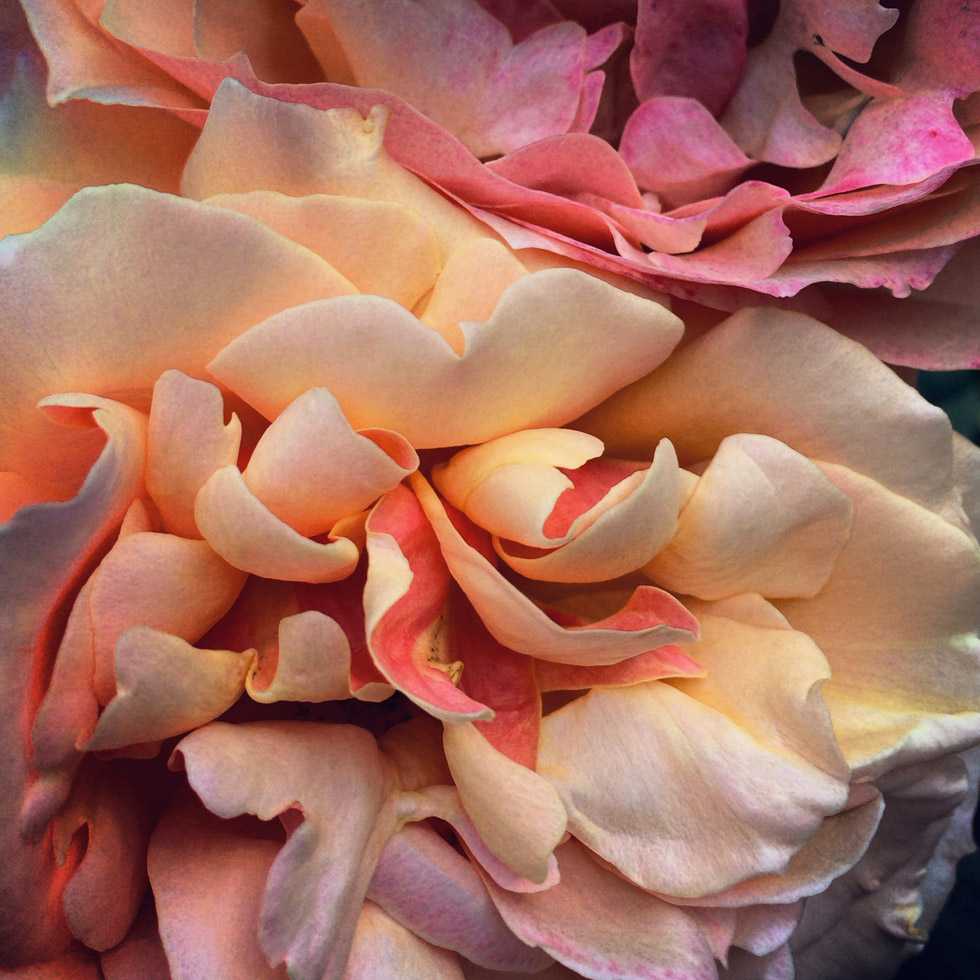 Image: John Arsenault, "For You!," 1:22 p.m., Los Angeles, CA, 2014, Digital C-print

John Arsenault's solo show of new photographs will be on display at the Kittredge Gallery at the University of Puget Sound from March 10 – April 12, 2014:
The exhibition "For You!" in the Kittredge Gallery premieres selections from John Arsenault's newest body of work. This show focuses on Arsenault's fascination with the mundane and how the unexpected can be amplified by readily accessible digital technology. Using the Instagram app, Arsenault isolates exquisitely beautiful details of flowers, giving a 21st-century turn to 19th-century precedents and ideas about art and aesthetics.

Arsenault began working as a photographer in New York, moving to Los Angeles in 2010 drawn by the opportunity to shoot with natural light year-found. He has pursued a variety of projects from an ongoing self portrait series to a collaborative project with the artist Adrian Gilliland who creates paintings inspired by Arsenault's photographs of sites they've chosen around southern California. The images on view at Kittredge Gallery are from a series titled "For You!," a collection of flower images taken around Los Angeles. Arsenault has said of this work: "I've always loved taking photographs of flowers because it reminds me of my late grandmother Elizabeth and is a way for me to honor her and my family roots."

The exhibition was organized by Rock Hushka, Curator of Contemporary and Northwest Art, Tacoma Art Museum.
Kittredge Gallery
University of Puget Sound
North 15th Street at North Lawrence Street
Tacoma, Washington
http://www.pugetsound.edu/about/campus-the-northwest/places-spaces/kittredge-gallery/
Opening reception:
Wednesday, March 12, 2014
5.00 – 7.00 p.m.
Browse all of John Arsenault's work at ClampArt

Blog post by:
Brian Paul Clamp, Director