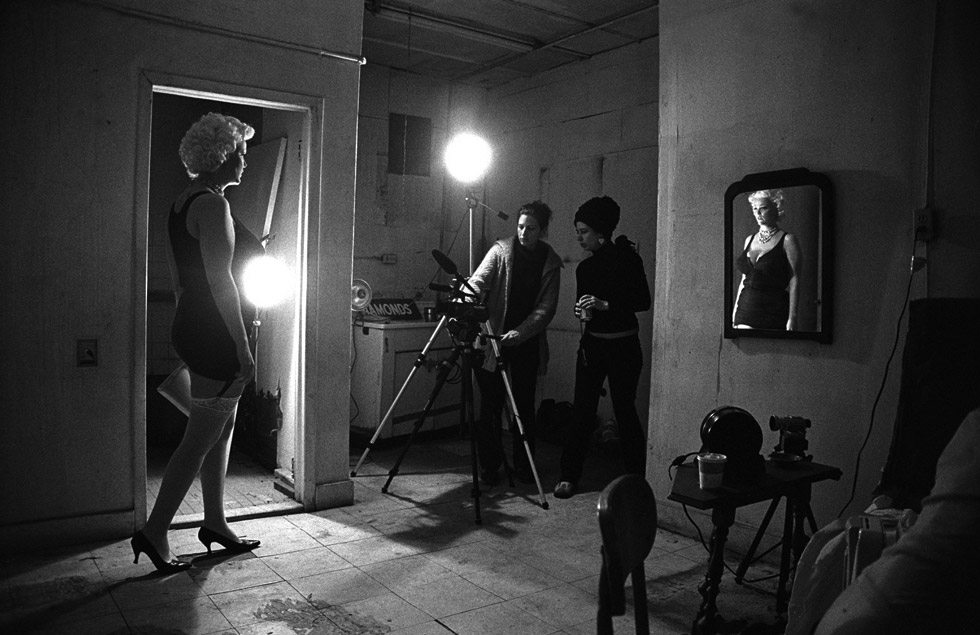 Photographer Amy Touchette will be in conversation with her muse, The World Famous *BOB*, in the Rare Book Room at the Strand Book Store in New York City on February 5, 2014, from 7.00 to 8.00 p.m.:
The World Famous *BOB* and photographer Amy Touchette join us in the rare book room for a chat about Amy's latest book, "Shoot the Arrow," the product of a years' long collaboration between the two. *BOB* is an Brooklyn based performer widely recognized in the New York's neo-burlesque scene. A self-proclaimed "female-female impersonator," *BOB*'s love of drag queen culture brought her from the isolated California farm of her childhood all the way to New York City. Her journey across the country and through the drag and burlesque scenes of San Fransico and New York, *BOB* has also been one of personal self-creation and discovery, and has been called "the ultimate postmodern gender story."
Strand Book Store
Rare Book Room
828 Broadway (at East 12th Street)
New York City
Buy a copy of "Shoot the Arrow: A Portrait of The World Famous *BOB*" or a $15 Strand gift card in order to attend this event. All options admit one person.
See Amy Touchette's series, "Shoot the Arrow: A Portrait of the World Famous *BOB*"
Browse all of Amy Touchette's work at ClampArt

Blog post by:
Brian Paul Clamp, Director