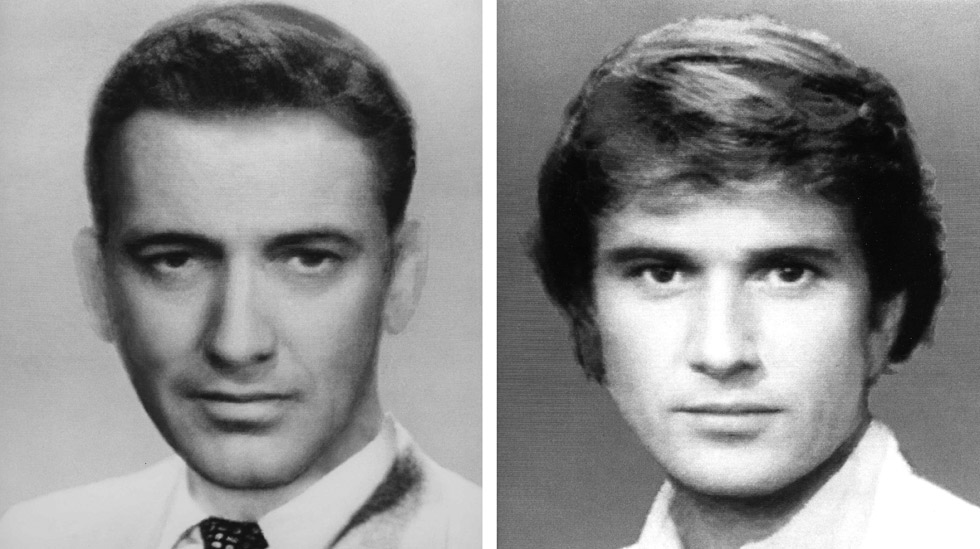 Image: Nancy Burson, "First & Second Male Movie Star Composites (Left: Cary Grant, Jimmy Stewart, Gary Cooper, Clark Gable, Humphrey Bogart. Right: Richard Gere, Christopher Reeve, Mel Gibson, Warren Beatty, Robert Redford)," 1984, Two gelatin silver prints from computer generated negatives, 7.25 x 8.25 inches (each).
Nancy Burson, whose work is featured prominently in the J.P. Morgan Chase Art Collection, is the feature of their new video:
"Face to Face with Nancy Burson"
Burson's work will be included in "Best Picture"—J.P. Morgan Chase's exhibition at the world-renowned fair, Paris Photo from November 13-17, 2013. "Best Picture" will focus on portraiture and appropriation.
In Burson's composite portraits, she combined images of movie stars from the 1950s to the 1980s to explore notions of ideal beauty.
Browse all of Nancy Burson's work at ClampArt

Blog post by:
Brian Paul Clamp, Director