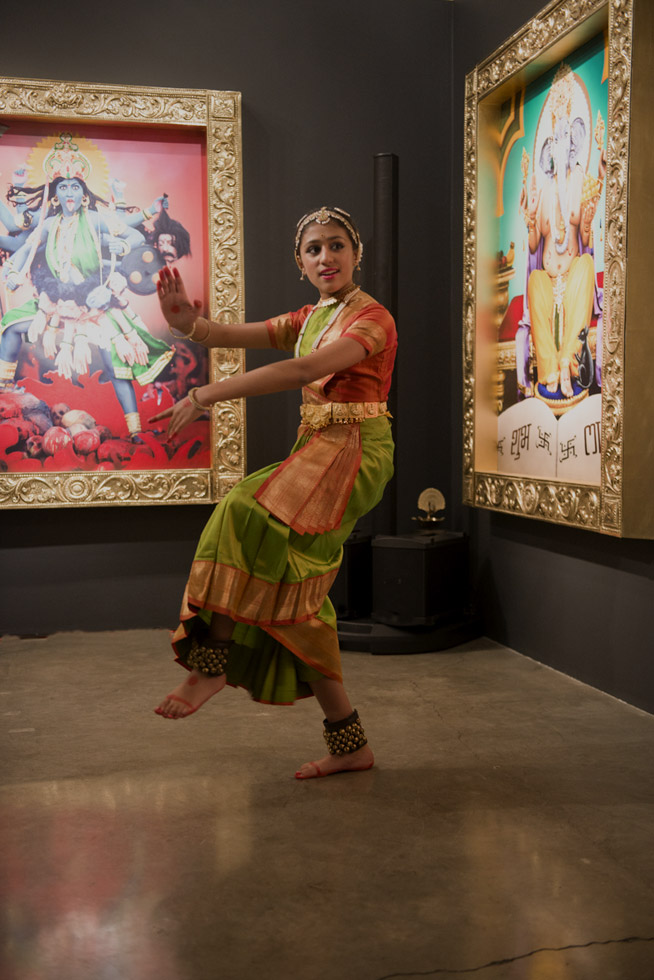 Image: Copyright Randhy Rodriguez

On the evening of Monday, September 30th, Manjari Sharma, the Sanskriti Center, and ClampArt hosted a wonderful event honoring the legacy and impact of Hindu Gods and Goddesses on the visual and performing arts.
The night began with a lovely dance by the critically acclaimed Swati Bhise, accompanied by an orchestra and Saavitri Ramanand, a renowned Carnatic classical vocalist. Then, Rachel Cooper, Director of Cultural Events and Performing Arts at Asia Society, moderated a panel discussion with Manjari Sharma, Swati Bhise, Saavitri Ramanand, and Richard Davis, author of Gods in Print and Director of the Asian Studies Program at Bard College. The evening concluded with a fantastic performance by Taiis Pascal, founder of the Trinayan Dance Theater.
Hors d'oeuvres were generously provided by Surbhi Sahni, Executive Chef for Bittersweet NYC, and wines by Sufi Wines.
All of this took place at ClampArt against the backdrop of Manjari Sharma's stunning installation of photographs entitled "Darshan."
Thanks to everyone involved!
See Manjari Sharma's series, "Darshan"
Browse all of Manjari Sharma's work at ClampArt
Blog post by:
Brian Paul Clamp, Director