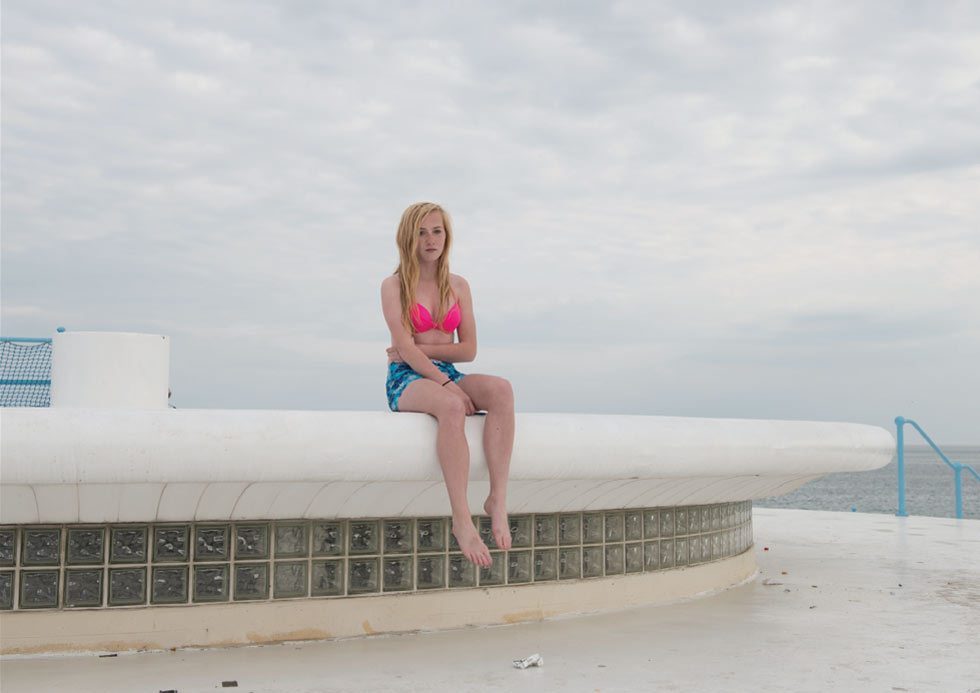 Image: Copyright Michelle Sank, an image from Insula, showing at Unit 3, Liberty Wharf, St Helier, Jersey.
Don't miss Michelle Sank's exhibition, Insula, which closes on September 29th.
Sank is Archisle: The Jersey Contemporary Photography Programme's Photographer in Residence 2013. As the first photographer to take up this newly initiated post in the British Channel Island of Jersey from April to September 2013, Sank has been commissioned to produce a new body of photographs in Jersey for the Archisle Collection at the Société Jersiaise (Jersey Society) Photographic Archive. This work is a contemporary response to the cultural landscape and community of the island of Jersey encompassing multiple photographic genres.
A key focus of the Archisle project is to engage the residency programme with Jersey culture and community through audience and participatory involvement. In addition to the commission and exhibition of work responding to the cultural context of the island of Jersey, the resident is contracted to teach photography over the six month duration of the project. Practitioners possess the desire, enthusiasm and a proven ability to impart technical skills and develop critical understanding of contemporary photography across a diverse range of participants.
Archisle
Société Jersiaise
7 Pier Road
St Helier
Jersey, Channel Islands
JE2 4XW
The Archisle project aims to promote contemporary photography through exhibitions, commissions and educational initiatives and to connect photographic archives with contemporary practice.
Read more about Archisle, The Jersey Contemporary Photography Programme
Browse all of Michelle Sank's work at ClampArt
Blog post by:
Keavy Handley-Byrne, Intern