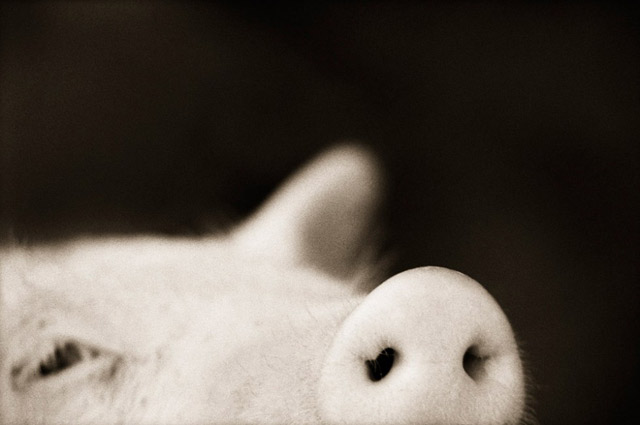 Newspace Center for Photography is pleased to announce the exhibition "Animalia" by photographer and educator, Henry Horenstein, in their Main Gallery. Newspace Center for Photography is a multidimensional photography resource center and community hub for students, working artists, professional photographers, educators, and photo-enthusiasts of all types.
Henry Horenstein says of his series:
"Photographing animals is very different from photographing people. You can't tell an elephant where to stand, and you can´t ask a skate to smile or a lizard to say "cheese." Instead, you must be very patient and wait, hoping your subject will do what you want it to do, or maybe something else unexpected that might make a good picture. As I watch and wait, I listen to other zoo visitors discuss the animals in human terms. "Look at that," they say. "He's smiling at us." Or, Poor thing, "she's bored." Or, "doesn't that monkey look like Uncle Ike?""
Henry will give a lecture on the evening of Thursday, August 8th, 2013, from 7.00-9.00 pm.
Newspace Center for Photography
1632 SE 10th Ave.
Portland, OR 97214
503.963.1935
Read more about the exhibition
See Henry Horenstein's series, "Animalia"
Browse all of Henry Horenstein's work at ClampArt

Blog post by:
Julie Grahame